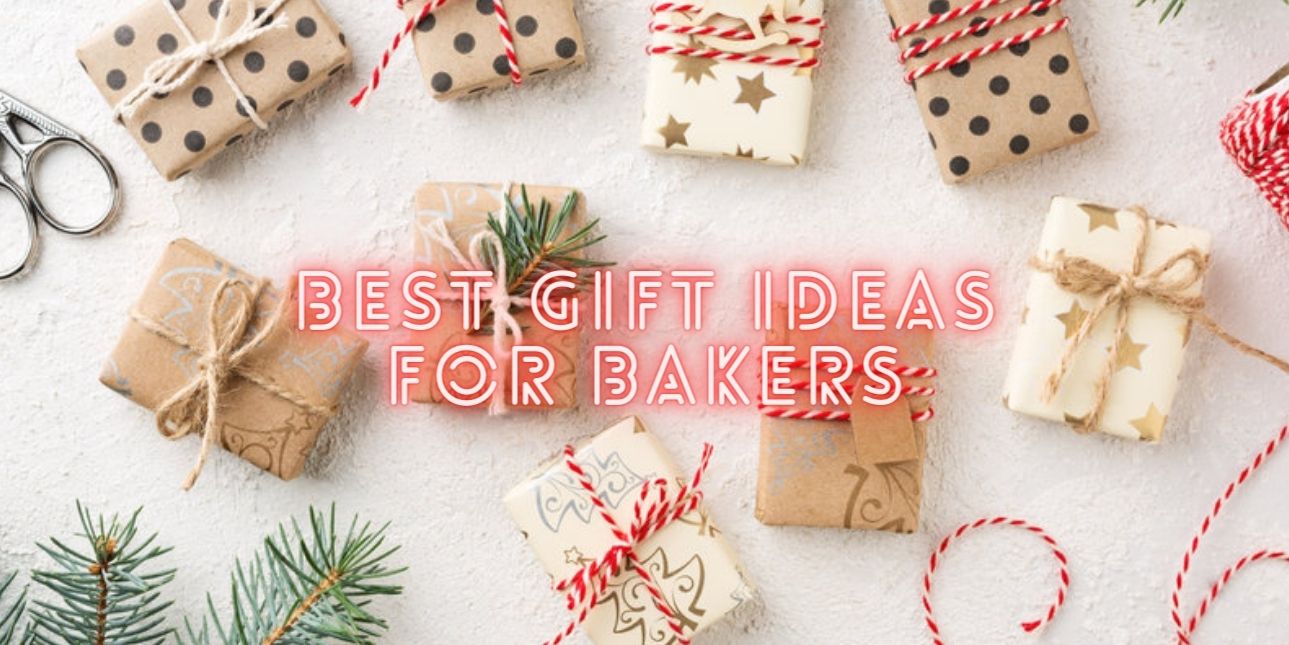 Everyone loves desserts, pastries, or baked food items. But to make a dessert, pastry, or bread, involves significant time and effort. Bakers or baking enthusiasts who specialize in baking need various equipment and ingredients. There are many specialist tools or equipment in the market, but to find the perfect gift for your favorite baker or baking enthusiast can be daunting.
In this blog, we discuss popular gift ideas for beginner-level bakers and the perfect gifts for professional bakers.
Popular Gift Ideas For Bakers: Beginners
Baking has become popular in recent times. Many baking enthusiasts are turning into professional bakers or pastry chefs. If you want to encourage someone to take up baking, then provide them with the necessary tools or information. Here is a comprehensive list of beginner-level baking gift options:
1. Kitchen Scale: Kitchen scales are perfect for bakers. Baking a cake or pastry needs precision. Kitchen scales provide accurate readouts for bakers. They can precisely measure sugar, flour, coffee powder, and other ingredients. Kitchen scales are highly versatile, and they are more consistent than regular spoons or cups. Additionally, most scales come equipped with digital displays that measure pounds, ounces, grams, and kilograms. Most bakers prefer 11 to 17-pound capacity scales.
2. Rolling Pin: Rolling pins are great gifts for bakers, as they can roll dough perfectly to make pie, biscuits, cookies, or pastry. Most bakers prefer marble rolling pins because marble stays cold throughout the dough rolling process. Some bakers also prefer beechwood rolling pins. With designer beechwood rolling pins, bakers can imprint beautiful designs on pastries, pies, or cookies.
3. Mixing Bowl Set: Bakers need a lot of mixing bowls to mix or blend ingredients. Most mixing bowl sets come equipped with lids that can seal the contents of the bowl hermetically. You can safely mix ingredients and store leftover dough, cookie mix, or pizza mix easily with mixing bowl sets. Since most mixing bowl sets are refrigerator or freezer friendly, you can store the leftover dough in the refrigerator for future usage.
4. Tip Set For Piping: Cakes, pastries, or other desserts feel incomplete without exquisite designs. Piping tip sets are ideal gifts for baking lovers. With professional piping sets, bakers can easily design decorative cupcakes, wedding cakes, pastries, cookies, or other desserts. Most piping kits come equipped with piping tips of various sizes and piping bags to store the piping ingredient. Some piping kits also include a pastry tip drying rack for easy cleanup.
5. Food Processors: Food processors are an essential part of a baker's arsenal. With high-quality food processors, bakers can chop or mix various ingredients quickly. Because of their versatility, food processors are one of the best gifts for bakers. Bakers can quickly chop various fruits, bread, chocolates, and other ingredients. These professional food processors are known for their speed and efficiency.
6. Baking Mat: Baking mats or baking workstation mats are ideal for beginner-level bakers who are new to the baking process. These sophisticated yet straightforward baking mats come equipped with diameter and ruler grids for visual reference. With these visual cues, newbie bakers can learn to roll dough precisely. These baking mats are also easy to clean and store.
7. Ceramic Pie Dish: Ceramic pie dish is the best gift for bakers fond of baking pies. This high-quality ceramic pie dish is made from sturdy and durable stoneware. These spacious pie dishes are perfect for adding various toppings or fillings.
8. Electric Hand-mixer: Bakers need to blend or mix various ingredients continuously. With electric hand-mixers, they can blend cream and sugar effortlessly. Most electric hand mixers come equipped with storage cases, attachments, beaters, whisks, spatula, and hooks for dough.
9. Cookbooks: Cookbooks or recipe books are ideal for beginner-level bakers. You can gift a small or extensive baking guide depending upon the interests of the baker.
10. Online Cooking Classes: Post-COVID-19, there has been a surge in online baking classes. You can gift professional online cooking classes so that recipients can learn to bake professionally from the comfort of their homes. Most online-cooking courses provide step-by-step coaching.
Good Gifts For Bakers: Professionals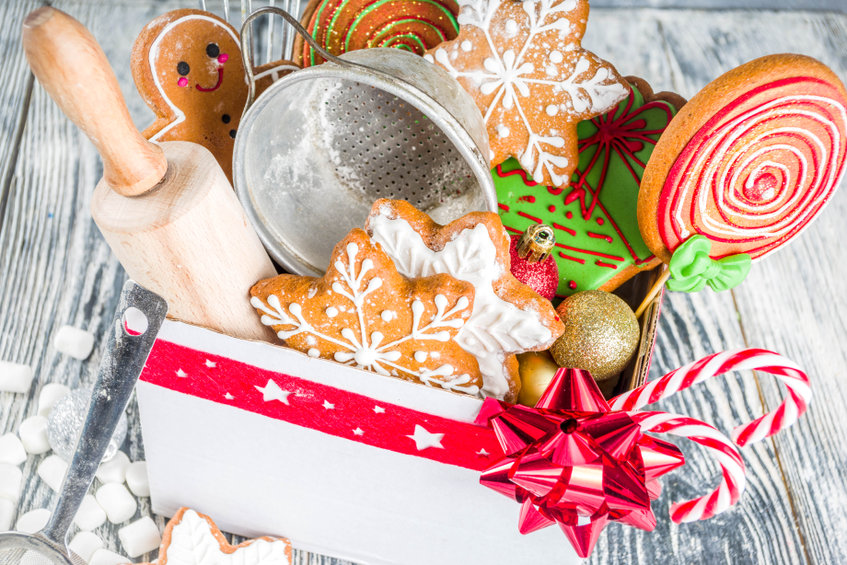 Professional bakers have an arsenal of essential baking items or equipment. But there is always an endless need for additional equipment or ingredients. So, we have drawn up some unique baking gifts for well-seasoned bakers:
1. Essential and Special Extracts: The baking process needs various types of ingredients. Bakers primarily work with high-quality and unique ingredients that enhance the taste of baked foods. With high-quality extracts and flavors, you can enhance the taste of desserts or baked food items. These high-quality extracts are also used in various frostings. Additionally, most high-quality extracts can set them apart from other regular bakers.
2. Ice Cream Maker: Ice cream makers are perfect gifts for baking lovers. You can effortlessly churn essential ingredients to get the desired result with ice cream makers. You can make ice cream, gelato, or custard with high-quality ice cream makers. Additionally, you can create various frozen desserts.
3. Proofing Baskets For Bakers: With proofing baskets, you can make sourdoughs or layer croissants depending upon your baking needs. Professional-grade proofing baskets can make the perfect bread loaf dough. These proofing baskets also have woven design engravings that give the dough an aesthetically pleasing woven design during the proofing process.
4. Canning Sets For Bakers: With canning sets, bakers can make jams or canned fruits. These can be clubbed with other ingredients to create various fillings or frostings for desserts. Additionally, you can feature these on a charcuterie board. These canning sets can also be used to ferment or store veggies and pickles.
5. Fondant Tools: Fondants are pliable icing that is used to coat cakes and sculpt decorations. With fondant tools, bakers can create aesthetically pleasing decorations. Fondant tools are an ideal gift for professional bakers.
6. Croissant Cutters For Bakers: Croissants are in high demand across the world. The process of preparing croissants is more complex than other dough food items. Croissants are labor and time-intensive. To create delicious croissants, you need a layer of butter. At the final stage of the process, you need to cut the croissants into perfect shapes. You can make precise incisions in the layered dough with croissant cutters to make a croissant triangle. You can measure and cut croissants in a hassle-free manner with croissant cutters.
7. Chocolate Mold: Chocolate molds are ideal for creating chocolate-based desserts or baked food items. With these chocolate molds, bakers can temper chocolate perfectly. Chocolate molds are suitable for truffles, chocolate sculptures, chocolate bars, and other chocolate-based delicacies.
8. Cooking Torch For Professional Bakers: Professional bakers use sophisticated cooking torches to create heated design elements on desserts. They are ideal for the sugar crystallization process on various desserts.
9. Airbrush Tools: Airbrush sets or tools are ideal for designing or decorating cakes. You can add color or texture to various fondants, frostings, and pastes with these cake decorating tools. Airbrush tools are great gifts for bakers.
10. Wedding Cake Frame: Wedding cakes are sought-after items in professional bakeries. Bakers dedicate time and effort to create beautiful tiered cakes for weddings. With wedding cake inserts and stainless steel frames, bakers can design tiered cakes quickly and easily.
You can gift various essential baking equipment or ingredients depending upon the baker's level of expertise. With unique baking gifts, you can encourage someone to take up baking or help them upskill. Opt for gifts that suit their baking style. With these comprehensive gift ideas for bakers, you can't go wrong!