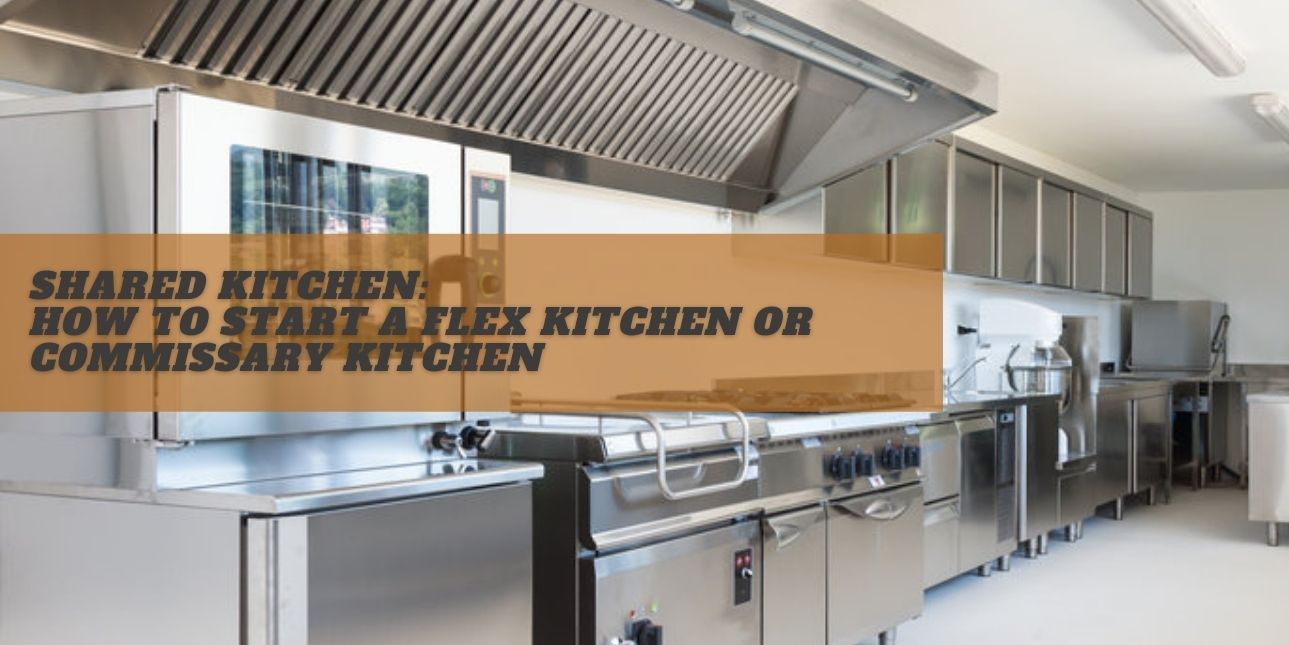 Food businesses are in huge demand. It is the perfect time to start your own food service business. Opt for a shared kitchen If you wish to keep the initial setup cost low for your foodservice business. Commissary kitchens, also known as shared kitchens, are rentable physical commercial kitchens that can help you save money in the long run. Since the onset of COVID-19, there has been a surge in commissary kitchens.
In this article, we discuss how shared kitchens work, tips on renting a shared commercial kitchen, the cost of renting a commissary kitchen, how to start a commissary kitchen, and a list of equipment needed for flex kitchens.
How Do Shared-Kitchens Work?
Shared kitchens are commercial kitchens that can be rented out. You can pay a fixed rent to use a commercial kitchen that adheres to all health and safety regulations. In shared kitchens or commissary kitchens, the owner of the commissary setup is responsible for all necessary permits. These shared kitchen units are rented out by online foodservice businesses, food trucks, caterers, event managers, and cloud kitchen owners.
You can rent or lease a shared-kitchen property directly from the owner of a commissary kitchen. Most large bakeries, restaurants, and hotel kitchens rent extra space as commissary kitchens. These commercial spaces are ideal for online food service establishments. Most commissary kitchen setups are equipped with all necessary commercial kitchen equipment, making it easier for food businesses to start operations immediately.
The KAAS Business Model: The KAAS (Kitchen as a service) business model is ideal for starting or scaling your operations. Small foodservice chains can utilize the KAAS model to scale operations across multiple cities without a significant investment.
Best Tips On Renting a Shared Commercial Kitchen
Commissary kitchens or flex kitchens are rented out by food truck businesses, ghost kitchens, caterers, concession stands, pop-up restaurants, and delivery-only restaurants.
Type of Commissary Kitchens:

There are significant types of commissary kitchens that you can rent. You can opt for a shared commercial kitchen. Multiple foodservice businesses share these commercial kitchens, which makes them an affordable option. You can also try a private commercial kitchen to lease the whole space. These are costlier than shared food commissaries.

Permits And Licenses For Commissary Kitchens:

Check all the permits and licenses of a commissary kitchen for a seamless kitchen setup experience.

Commissary Kitchen Maintenance:

Foodservice businesses need regular cleanup and maintenance. Choose a commissary kitchen for rent depending upon the amenities provided by the food commissary owner.

Commercial Kitchen Equipment

: Most commissary kitchens come fully equipped with high-end commercial kitchen equipment. Opt for shared kitchen spaces which provide versatile and reliable commercial kitchen equipment options.

Commissary Kitchen Location:

Although most flex kitchens are outside main city areas, you can find flex kitchens near city centers to save on logistics. For foodservice businesses, location is key to the success of the business.

Contract For Commissary Kitchens:

You can choose a short-term lease or a long-term lease depending upon your needs. Ideally, a long-term lease will save you a lot of money over time.

Security For Commissary Kitchens:

Shared kitchens need through-the-day security options so that restaurant owners can use the facility and equipment safely.

Waste Management:

Commissary kitchens need to have an efficient waste management process. Effective waste management processes can reduce the risk of contamination and keep the kitchen area hygienic.
How Much Does It Cost To Rent A Kitchen?
The rent of a commissary kitchen can depend on various factors. It can depend on the type of commissary you rent out and the location. Most commissary kitchens cost between $10 to $50 per hour. You can also rent commercial kitchen spaces monthly. Monthly plans are best for small to large-sized food service businesses. The average monthly commissary rates can vary between $200 to $700 per month. For bigger cities like New York, Boston, and L.A., the rent of a commissary kitchen can be between $1000-1500 per month.
How To Start A Commissary Kitchen?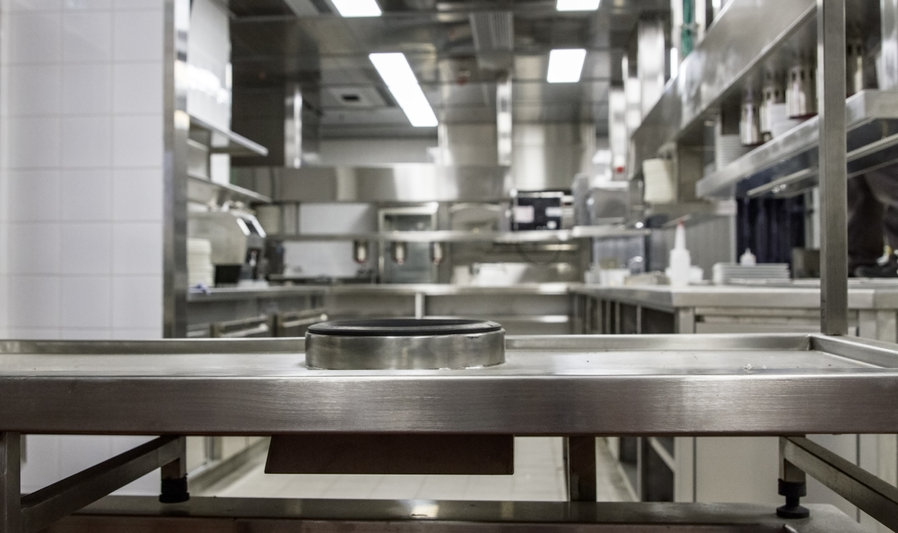 Commercial shared kitchens are highly profitable. Kitchen setup for small restaurants is cost-intensive. However, with commissary kitchens, food service business owners can reduce their expenditure significantly. To start a commercial kitchen rental business, you will need to research various factors:
Market Demand For Food Commissary:

You can thoroughly analyze the market before starting your commissary kitchen.

Space And Layout:

You will need a dedicated space for starting your own commissary kitchen rental business. Most commercial shared kitchens have a large common prep area with multiple cooking stations. There should be ample space for the placement of essential commercial kitchen equipment. Common kitchen layouts include zone-style layout, open kitchen design, assembly line, and island cooking suites.

Location

: You can choose a prime location to set up your commercial commissary kitchen.

Amenities:

Provide special amenities for commissary kitchens like recycled clean water supply, QR-based ordering service, and advanced disposal systems.

Equipment:

Equip your commissary kitchen with various commercial kitchen equipment for a seamless experience.

Storage:

Most flex kitchens need large storage areas to stock necessary food items and equipment.

Compliance:

Obtain all necessary regulations and permits and abide by all necessary health and safety laws.

Easy-documentation Process:

As a commissary owner, the documentation process needs to be hassle-free for business owners. Most newbie restaurant owners start their journey in the foodservice industry with ghost restaurants. To make sure that they are up and running in a short period, it is essential to make the documentation process seamless.
List of Commercial Kitchen Equipment For Commissary Kitchens
Commercial kitchen equipment is essential for commissary kitchens. With high-quality commercial kitchen equipment, you can increase your efficiency and save money simultaneously. Here is some essential commercial kitchen equipment for commissary kitchens:
Commercial Blenders: Commercial blenders are essential for commissary kitchens. With blenders, you can create exciting cocktails, smoothies, and shakes for your patrons.
Commercial Grills and Commercial Ranges: You can prepare steak and pork with high-quality commercial ranges and grills. Commercial ovens are highly versatile, and you can cook, grill, or store food products.
Commercial Refrigeration Units: You can create an efficient ecosystem for foodservice owners to utilize with high-end commercial refrigeration units. You can outfit your commissary kitchen with reach-in refrigeration units, walk-in refrigeration units, and commercial ice maker units.
Commercial Fryers: High-quality commercial fryers are essential for fast food joint owners to serve french fries, cheese balls, and meatballs.
Commercial Prep-Tables: With high-end prep tables and work tables, serve pizzas, subs, burgers, and salads quickly. You can opt for refrigerated prep tables with storage for more efficiency.
Flex-kitchens, shared-kitchens, and commissary kitchens work well for new restaurant owners and startup owners. You can test new recipes, develop new concepts, and scale your foodservice business exponentially with flex-kitchen solutions. Flex-kitchen solutions are growing in demand as many caterers, event managers, and restaurants use commissary kitchens to serve their patrons. Since the COVID-19 pandemic, the number of ghost restaurants has increased rapidly. Foodservice units have expanded delivery areas and scaled up operations exponentially without any significant investment with delivery-only options. This economical and sustainable business model has increased profits for business owners. Additionally, ghost kitchen operations have witnessed the heavy implementation of technology that has bridged the gap between large restaurants and small food service owners.