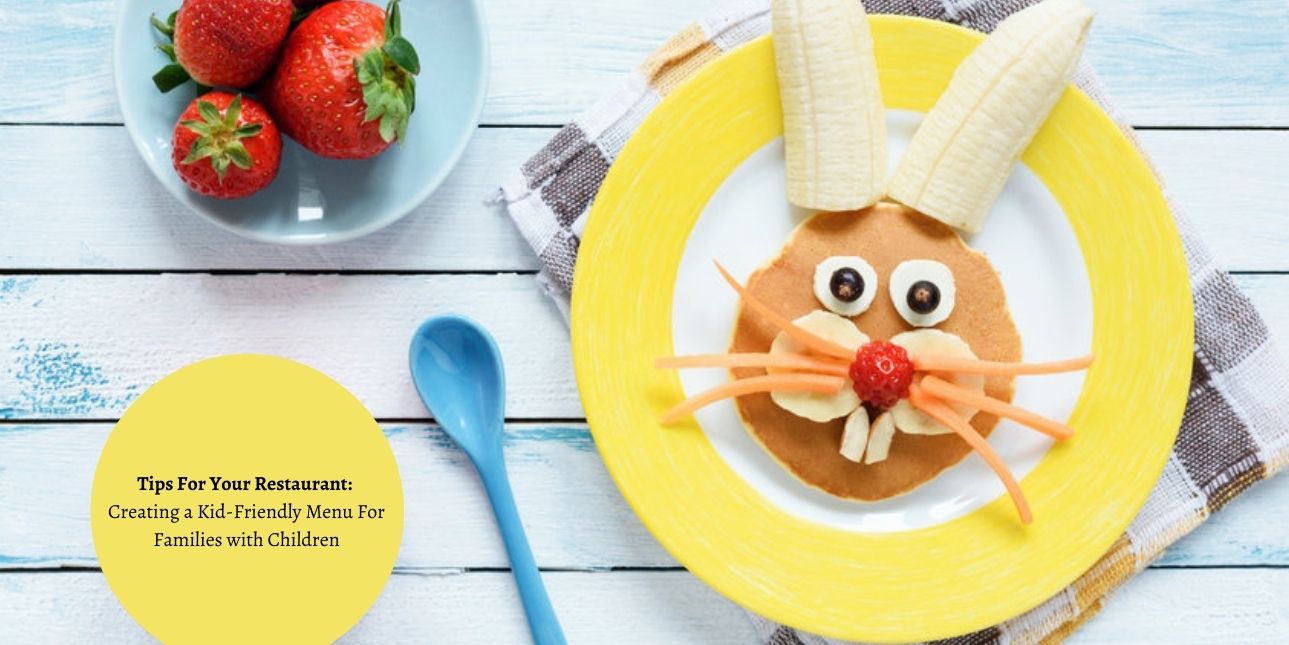 Inclusiveness of patrons of all ages is one of the primary factors that can increase footfalls in your restaurant. A comprehensive understanding of the kids' menu is necessary for making your business commercially viable. Successful restaurants and fast-food chains have specialized kids' menus for families with children. You can curate restaurant ideas and menus to make them lucrative for children and their parents. Before you venture out on your own, make sure to opt for kid-friendly supplies for restaurants.
This article discusses how to design a menu for children, how to create a restaurant kids menu, restaurant ideas for kids, and restaurant kid menu ideas.
How to Design a Menu for Children
In the current era, children have a lot of influence on family purchase decisions. Modern parents consider the opinion of their kids before traveling, eating out, and purchasing any high-value goods. Since the early '60s, restaurants and fast food joints have recognized this decision-making power.
Family restaurants and fast food places are aware of the fact that most kids prefer dishes that are familiar to them. Popular dishes help parents order quicker and allow them to enjoy their meal. But popular dishes have extra fat, sugar, or carbs, which is not a healthy choice for kids.
Before designing restaurant kid menus, restaurants can have an alternate menu with healthier dishes for children. Health-conscious parents prefer salads, natural beverages, and yogurts over fries, nuggets, and hamburgers. Restaurant menus for children should be creatively designed with images and graphic illustrations as younger children may have difficulty reading.
Creating a Restaurant Kids Menu
Most restaurant kid menus are designed to attract kids under the age of 18. But it is essential to create a balance between some not-so-healthy and healthy options.
Here are some popular food items preferred by children:
Macaroni and Cheese
Pizza
Burger
Chicken Nuggets
Hot Dogs
Spaghetti
Chicken Noodles
Strawberry Mocktails
Chocolate Smoothies
Cheese Balls
French Fries
Even though the foods mentioned above are preferred by 80% of children, you need to have food items for health-conscious parents.
Here are some suggestions that you can implement while developing a restaurant menu for children:
Caesar Salads: Traditional Caesar salads are not as healthy as one might think. Creating a Caesar salad that is healthy and tasty for kids is a challenge. Add extra boiled eggs, pan-grilled chicken, vegetables, and reduce unhealthy sauces to make it healthier for children. Season the salad with pepper, salt, oregano, and other spices to make it tastier for kids. Also, while grilling the chicken, use less oil, as oil has a lot of unsaturated fat content.
Yogurts: Yogurts are great for kids. They are rich in protein, calcium, vitamins, and probiotics. Flavored yogurts are designed according to children's taste palettes. Yogurts are great for bone development and also help prevent digestive issues. Kids prefer frozen yogurts over any other kind of yogurts. For making and storing frozen yogurts, you will need commercial refrigeration equipment for your restaurant.
Here are the types of yogurts preferred by young kids:
Flavored Yogurt: Flavored yogurts come with added flavors, sugar, and essential nutrients. Kids prefer vanilla, chocolate, banana, or strawberry-flavored yogurts.
Fruited Yogurt: Parents have a tough time convincing their kids to eat more fruits. Fruited yogurts are perfect for children. These yogurts are rich in nutrients and vitamins and are extremely tasty.
Greek Yogurt: Greek yogurt is better than traditional yogurts. Greek yogurts are thick and contain 40% less sugar and 38% less sodium than regular yogurts. These yogurts are rich in protein which is great for body development. As lactose is strained during processing, Greek yogurts are ideal for lactose-intolerant children.
Restaurant Ideas for Kids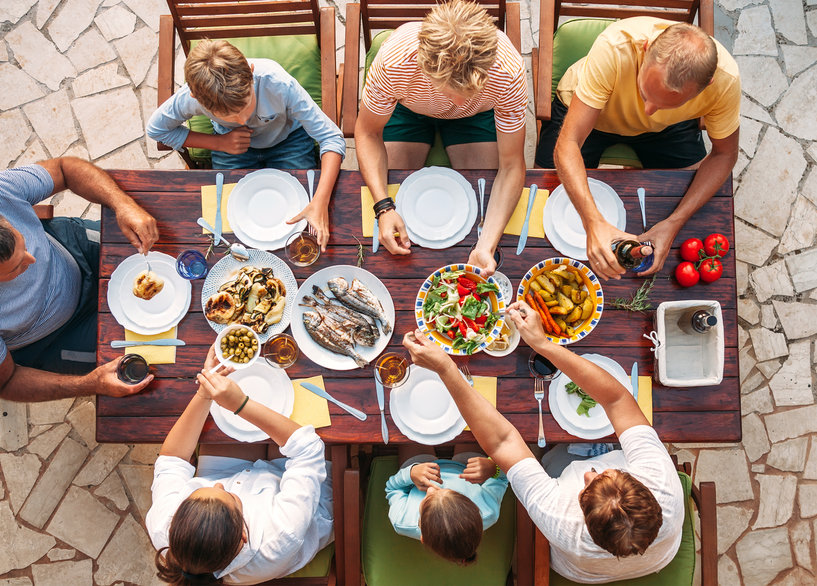 Restaurants and fast food joints cater to a large customer base. Many of their patrons can be families with kids. Successful restaurants have clear strategies in place to cater to patrons with kids. Here are some ideas that are perfect for making your restaurant family-friendly or kid-friendly:
High Chairs and Booster Seats: Young children need special seating arrangements like high chairs or booster seats. Also, families with children follow a strict timeline for breakfast, lunch, or dinner. You need to have multiple booster seats at your disposal for peak hours.
Changing Tables: Family restaurants need changing tables for parents eating out with small children. You can have a separate changing room for parents or integrate a dedicated changing table in the restrooms. The changing station or changing table can be added to both the womens' and mens' restrooms. You can additionally stock up diapers for children to make your restaurant more appealing to families.
Play Areas: Large restaurants and commercial food establishments need to have dedicated play areas for children under the age of 8. You can either design a fully dedicated play area or arcade, or you can designate a section of the restaurant for children. Play areas can never be left unattended as young children are vulnerable to injuries. To safeguard your restaurant's interests, you must have dedicated staff to look after the children while they are playing. Parents will love the approach, as they will get some independent time to spend with each other. As for kids, nothing beats a dedicated play area with games.
Entertainers: Many family-friendly restaurants have dedicated personnel who engage and entertain children. You can have magicians, performers, and animal experts for entertaining young children. It will create an engaging atmosphere for families.
Accessories Designed For Kids: Children are messy eaters, and parents have to deal with the mess that their kids create while having a meal. Restaurants can have cups or glasses designed specifically for kids. Parents will also appreciate it if beverages are delivered in cups or glasses with lids. In addition, Every restaurant needs to have an endless supply of bibs. Bibs are lifesavers for parents as they can control the spillage or mess created by children.
Train Your Staff: Handling younger customers may require additional personnel training, as most workers in the restaurant industry are not trained to handle children. Parents with children may also have a tough time managing kids in a restaurant setting. As a result, your staff needs to be trained to be supportive and create an amicable environment for parents and children alike.
Restaurant Kid Menu Ideas
If you want to make your restaurant family-friendly, you can integrate some innovative ideas into restaurant kid menus. Here are some fun kids' menu ideas for your restaurant:
Foods They Can Play With: Kids are playful by nature. Even during mealtime, kids love to play with their food. For creating a successful kid or family-friendly restaurant, you need to indulge kids with out-of-the-box ideas. For restaurant owners, it is an excellent idea to add cheese fondue, chocolate fountains, and other fun-filled food items to their kids menu.
International Twist: Some children are naturally curious and adventurous. They like to try new food items and foods that have quirky names. Upgrade your kids' menu and implement international cuisines for inquisitive kids who want to try a new dish.
Prizes: Young children love prizes or gifts with their meals. Restaurants and fast-food chains give out prizes or gifts with meals designed for kids. For years, McDonald's has used this strategy to make its brand more appealing to kids.
Dinner Show: Entertain kids and families by creating a special menu that needs tableside prep. You can deliver classic salads, have your bartenders show their flair, and create mocktails for kids.