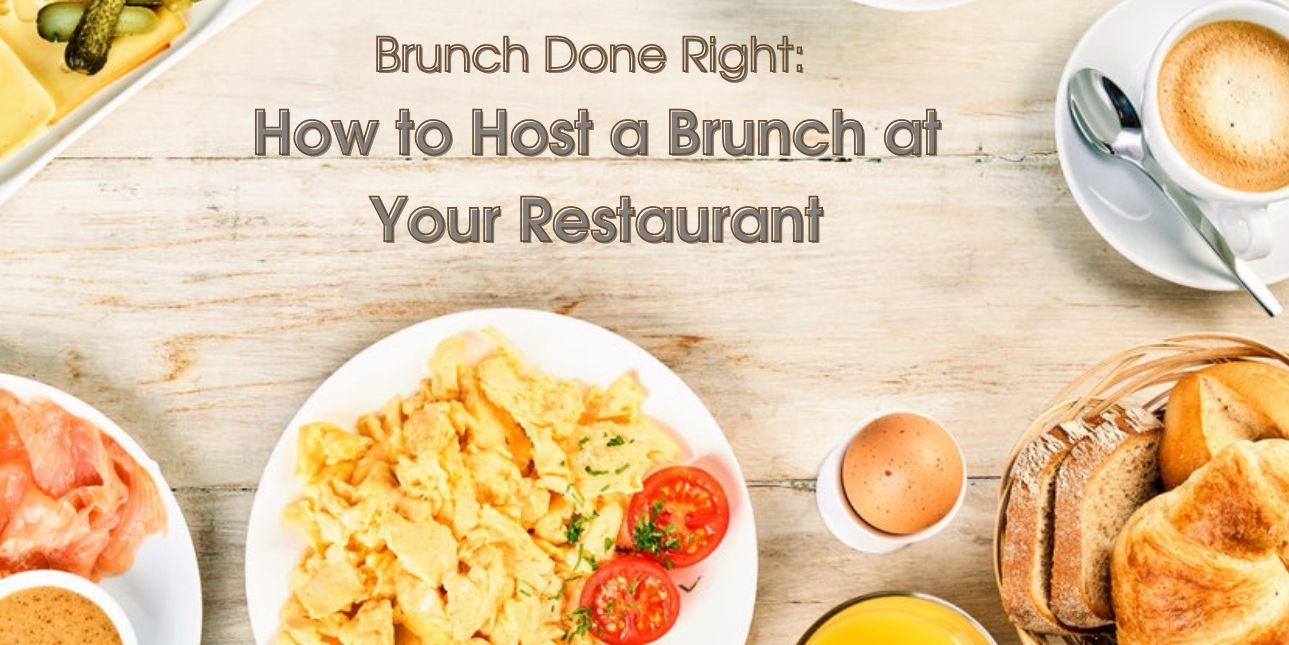 There are no hard and fast rules for hosting a brunch. Most dishes suitable for brunch are quick and easy to make. With brunch, restaurants create an atmosphere that is leisurely and relaxed. Customers of all ages can have a wonderful time with their families and dear ones during brunch.
In this article, we provide you with a brief overview of brunch restaurants, restaurants serving brunch, what a brunch is, brunch menu ideas, successful brunch ideas, the best time for brunch, how to host a brunch, and how to successfully host a brunch.
A Typical Brunch Restaurant
Most brunch restaurants serve eclectic food items, have bespoke services, and host thematic brunches over the weekend. With thematic vibes, your patrons can enjoy a delicious meal with their friends or family on weekends. A typical brunch restaurant serves Indian, Mediterranean, Oriental, Italian, and other classic dishes. Patrons can choose from succulent breakfast delicacies like buttermilk pancakes, muesli, oats, and bowls of assorted fruits. They are further accompanied with orders of egg benedicts, fresh mushroom delicacies, and bacon. Seafood lovers can feast on grilled fish, prawns, and other fish delicacies. For desserts, customers can indulge in cream cheese brownies, chocolate truffles, and flavored ice cream. Alcoholic beverages usually accompany brunch. Patrons can order liquor, beer, wine, and cocktails with their brunch. Children can order smoothies, juices, and mocktails of their choice.
Restaurants Serving Brunch
A standard brunch will include foods that are sweet, like pancakes, french toast, or waffles. Additionally, eggs benedict, bacon, and other fried food products are also served during brunch.
Most restaurants or food establishments mix sweet and savory food items for their patrons. It appeals to their customer's palettes and also acts as a hangover cure. Greasy and oily food can help absorb alcohol, while healthy choices are great for breakfast. Alcoholic drinks like Mimosas, LITs, and Bloody Mary usually accompany brunch as alcohol consumption can also help control the effects of alcohol abstinence.
Over time, contemporary restaurants have swayed away from traditional dishes and are creating original recipes to entice foodies. Some have taken the healthier approach by promoting or curating only healthy beverages and dishes. Healthy brunch can include juices, salads, pasta, and soups.
There are a host of essential things or equipment that you will need for your brunch. You will need commercial ranges, blenders, mixers, commercial refrigerators, commercial freezers, commercial ice makers, crockery items, ingredients, and a host of other equipment for your establishment.
What is Brunch?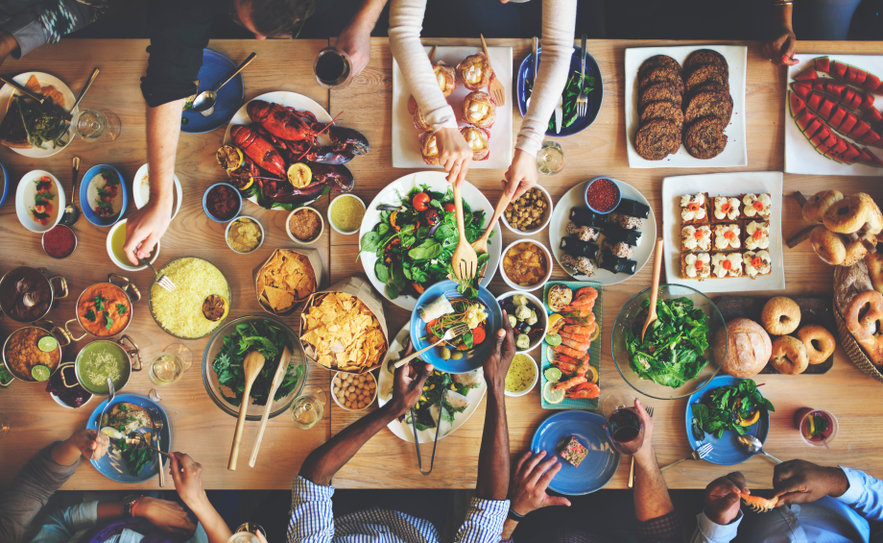 'Brunch' is derived from two words: breakfast and lunch, as it is served between breakfast and lunchtime. The trend first appeared in 1895 Hunter's weekly article published in England, where British author Guy Beringer suggested this term as an alternative to heavy post-church Sunday meals.
In the early 20th century, the popularity of brunch spread like wildfire in North America. Brunch was considered fashionable by the elite. At brunch, people discussed politics, world affairs, finance, and sports.
According to contemporary trends, brunch is served on weekends, when people have ample time in their hands to have a prolonged meal. Also, on weekends, people tend to sleep longer and wake up late in the morning. That is why brunch is served between 10 AM to 5 PM on weekends.
Brunch Menu Ideas
Designing a changing menu for brunch may seem taxing initially, but it will get easier once you get the hang of it. There are no particular rules to what should be on a brunch menu, but try to choose a wide array of dishes suitable for everyone. Here are some essential brunch menu ideas that you can apply to your restaurant:
Smoked Salmon Crostini
Smoked Salmon Platter
Breakfast Charcuterie
Charcuterie
Egg Salad
Russian Salad
Breakfast Muffins
Chocolate Truffle
Savory Cottage Cheese Breakfast
Greek Yogurt
Bloody Mary
Bacon and Eggs
Vegetarian Quiche
Citrus Parfait
Granola
Pear Strudel
Caramel Coffee
Brunch Ideas & Themes
People want to have fun during brunch. You can choose a theme or concept for brunch. Here are a few ideas that can get you started:
Pajama Brunch: Informal brunch ideas or themes are popular for families, as children are more playful in informal attire. Children and adults can wear pajamas and t-shirts during a 'Pajama Brunch'. You can serve bacon, eggs, chicken strips, steak, and biscuits with smoothies or coffee.
Fondue Brunch: Fondue products or food items are popular during brunch. You can create a special brunch to serve fruits, cake, meat, and vegetables with molten cheese, oil, or chocolate.
International Brunch: International brunch is popular in high-end hotels and restaurants. You can serve international dishes and make it interesting for your patrons. You can serve sushi, noodles, pasta, nachos, tacos, tikka, eclairs, continental salads, and egg rolls.
Best Time For Brunch
Though the best day for hosting a brunch is Saturday or Sunday, you can host a brunch on any day of the week. As most guests may have nine to five jobs on weekdays, the number of guests opting for brunch on these days may dwindle.
Brunch is usually served between breakfast and lunchtime. It starts around 10:00 AM and continues till 2 PM or 3 PM. You can also start earlier and continue serving brunch after 3 PM, but that entirely depends upon your guest profile. High-end hotels with restaurants tend to serve brunch on weekdays from 9:30 AM onwards.
How to Host a Brunch in a Stress-Free Manner
If you wish to host brunch for your patrons, it is essential to be a good host and create a relaxed environment for your customers, where they can have a conversation with their family and friends. As a restaurant owner, you should try to eliminate the stress in the following manner:
Make a List: Create a list of all the essential things that you need to purchase, that includes utensils, equipment, ingredients, and other necessary items.
Preparation: Create a plan and be prepared the night before the actual brunch. You should set the tables and also prepare the food so that you don't scramble during brunch.
Train Your Staff: Make sure that your staff is trained to handle families with children. Children can be difficult to handle in stressful situations.
Hosting a Brunch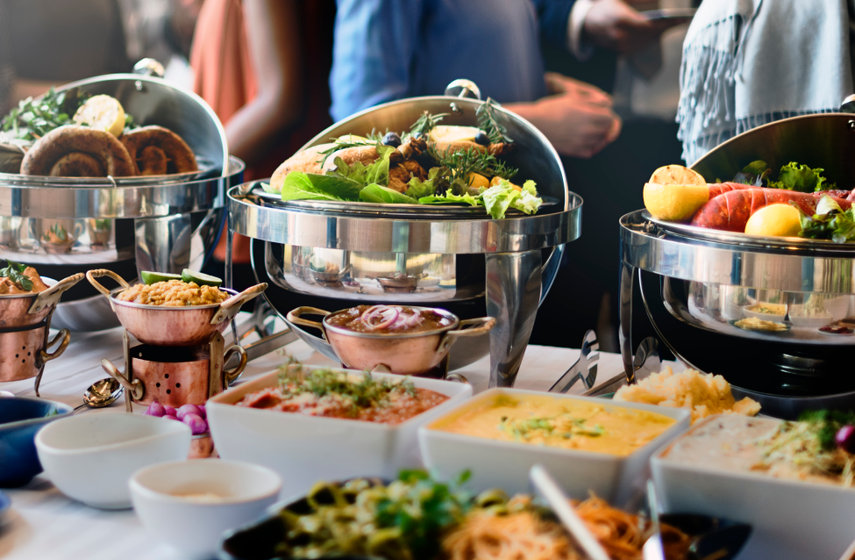 Hosting a brunch can be a tedious affair, but the best thing about brunch is that there are no set rules. You can experiment with your brunch menu and make it fun for everyone involved.
Here are a few things that you should consider while hosting a brunch:
Buffet: Buffets are perfect for serving brunch on weekends. Your guests can pick and choose anything from the menu, which makes brunch buffets exciting.
Variety: You can offer plenty of options for your guests—mix and match internationally popular dishes along with classic dishes.
Color: Try to make it aesthetically or visually appealing for your customers. Have colorful fruit trays, juices, and desserts to make it more appealing.
Equipment: For hosting a brunch, you need to have the right set of accessories and equipment. You will need food warmers, commercial walk-in units, beverage coolers, and other commercial kitchen equipment.