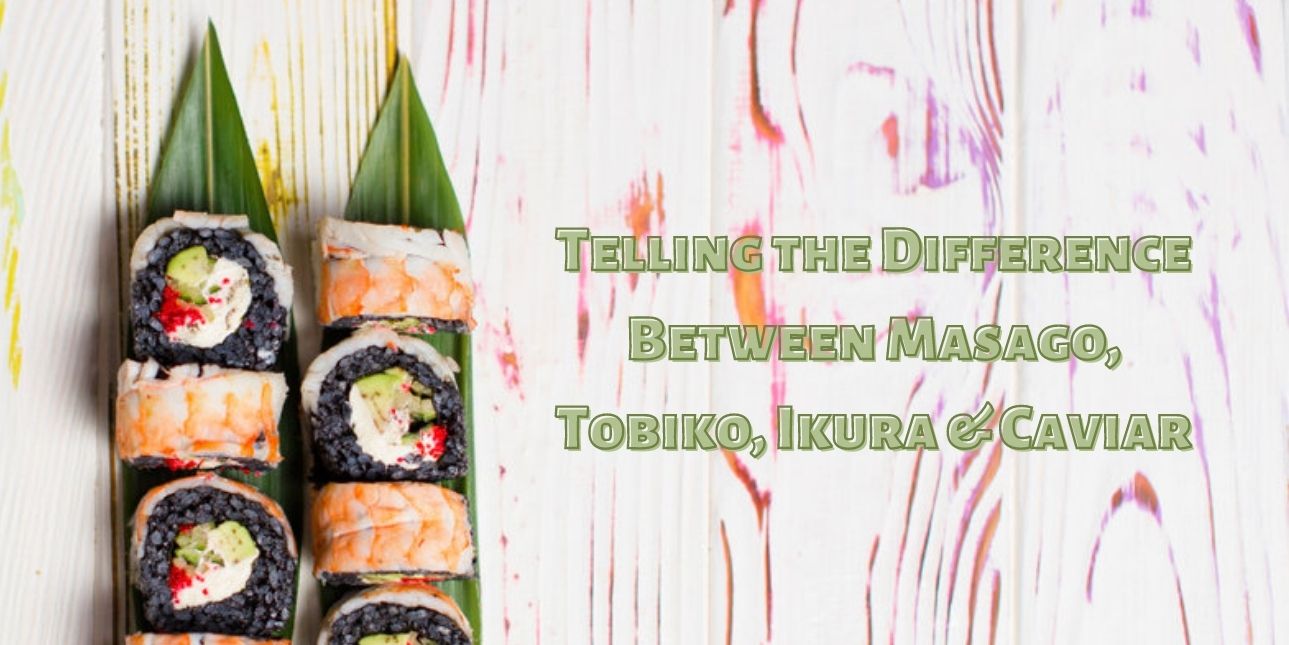 With the rising popularity of Japanese cuisine across the world, traditional Japanese roe like Masago, tobiko, and Ikura have made their way into the western culinary space. This has brought with it a lot of confusion, and questions like 'what is Masago', 'what is tobiko' or 'what is Ikura' have become fairly commonplace. Several people mistake Caviar and Japanese roe to be similar, however, that's not quite the case. Japanese roe is frequently used in sushi and other Japanese dishes, giving the food a rich flavor due to the blend of fresh and seawater influences on the fish eggs. As more people try the rich variety of Japanese cuisine, they're bound to be confused about what is Masago sushi or what is tobiko sushi. We detail the difference in each of these tasteful roes, their differences, how they're separate from Caviar, tobiko vs. Masago, and the dishes in which they're commonly used.
What is Roe?
Roe describes mature eggs harvested either from fish or other aquatic animals. Roe is cured and colored with a specific material so that their natural taste is enhanced and can be enjoyed as either dishes in themselves or as additives & garnishes. Fish roe can either be consumed raw or after being cooked. They're the perfect balance of healthy and delicious, thanks to the high quantities of essential fatty acids, amino acids, minerals, and vitamins that they contain. Fish roes are plentiful in variety and are used in several cuisines across the world. However, they find special importance in Japanese delicacies, giving them an added repute of being low-calorie and nutritious.
What is Masago?
Masago is derived from an Arctic-Atlantic fish called Capelin. The roe is small and its name comes from the Japanese word that means sand or little. The tiny eggs resemble the particles of sand, hence their befitting name. Masago is a dull yellow shade when extracted and has to be naturally dyed before it can be used in food. Masago is commonly colored bright orange, red, or black using natural pigments. If you've been wondering what is Masago sushi, Masago in itself is mostly used as a garnish rather than a dish. It's used to embellish rice and sushi rolls and to add a blend of umami flavor. Each roe doesn't exceed a millimeter in diameter. When it comes down to Masago vs tobiko, chefs can replace tobiko with Masago, thanks to its increased availability and lower cost. The fish follows a lifecycle in both marine and freshwater environments, with the latter being the Capelins' spawning ground. Rich in selenium, vitamin B12, and unsaturated fatty acids, Masago is also a very nutritious food option that allows for delicious preparations.
Several neophyte culinarians also wonder 'what is Masago sauce?', a familiar name but not so familiar a dish. Masago sauce is the topping of choice on most sushi rolls that can then be stored in refrigerated sushi cases.
What is Tobiko?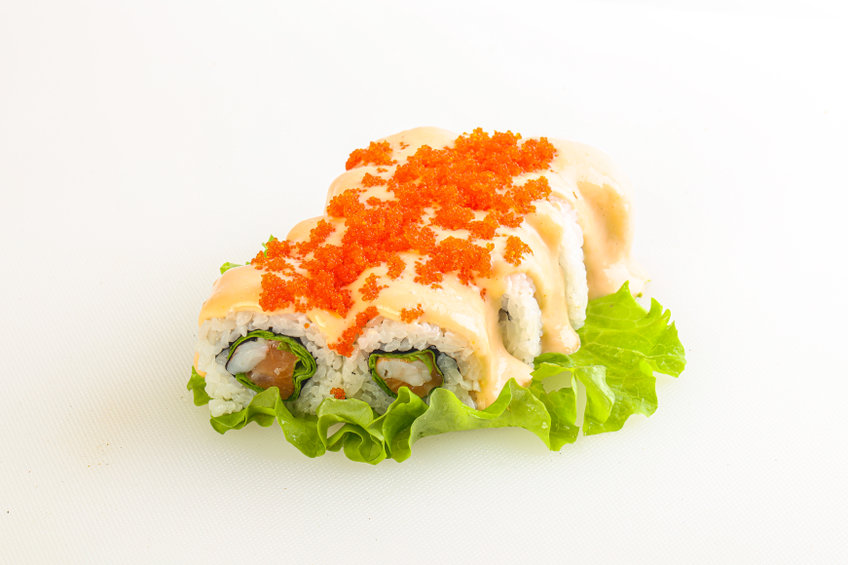 Tobiko is the roe extracted from flying fish found in marine waters. They're found in warmer waters, and their roe is quite comparable to salmon roe. They're a characteristic bright orange and can be dyed into different natural shades. If you're looking at comparisons like Masago vs tobiko, the roe is large compared to the sand-like Masago and also rarer. This makes it more expensive on average. Rich in protein and vitamins, tobiko is also known for its high quantities of cholesterol and hence is not used in abundance. Much like Masago, tobiko too is used as garnish and embellishment, however, these delectable fish eggs can also be plated separately for enthusiasts. They have a characteristic crunchy texture and have a far less bitter taste when compared to the Masago. Tobiko translates to the children or the little ones of flying fish. The natural orange color can be dyed to black, red, or yellow using natural pigments like squid ink, chilies, and citrons. Tobiko can also be combined with wasabi to make a dish hot on the palate.
What is Ikura?
Have you had people asking you what is Ikura sushi? The answer's fairly straightforward as Ikura is merely the term referring to salmon roe in Japanese. Ikura is found to be reddish-orange naturally due to pigments occurring in the roe. Ikura is considerably larger compared to other roe and has a flavor that tends to be more on the sweeter side. It is ubiquitous in Japanese cuisine and can be found in several dishes, the most common being the Japanese rice roll garnished with Ikura. Ikura is far cheaper than Caviar and more readily available in the market. It's rich in several essential fatty acids and also comes with a large amount of Vitamin A, making its nutritional profile very well-rounded and attractive. Ikura can be marinated in soy sauce, however, many chefs will prefer to serve Ikura without any modification to avoid disturbing its natural essence. While Masago and tobiko bring a smokier and crunchier flavor to the table, Ikura remains more umami in its taste.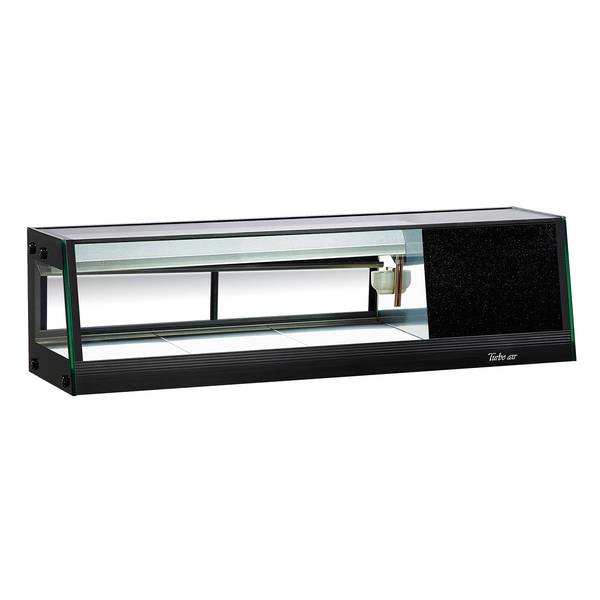 What is Caviar?
Originally sourced from the roe found in the sturgeon fish native to the Caspian and Black Seas, Caviar has become a misnomer to identify any kind of fish roe in the market. Caviar has become extremely expensive due to overfishing and the destruction of the natural habitat sturgeon inhabit. Though commercial fish farms have stepped up to meet the demand, this has done little to reduce the price of Caviar. Caviar ranges from greenish to a deep black color and is mid-sized. The taste profile is more to the saltier spectrum with a hint of sweetness that remains as an after-taste. They're crunchy and like most other fish roe, are used as garnishes. There's a large variety of Caviar available on the market and each of these is sourced from different sub-species of the sturgeon fish. The large and high-end establishments can stock up on large quantities of Caviar by storing them in walk-in coolers, as the roe is stored in sealed metal tins ensuring safety and quality. Caviar is another healthy food that contains a large number of amino acids, unsaturated fatty acids, and minerals like magnesium.
While Caviar has always been the high-end culinary option, the Japanese varieties- also called red Caviar, have been far more commonplace and affordable to the masses. They have dominated the basis of some of the most popular Japanese dishes, ensuring their tastes and textures are appreciated by a global community, thanks to their availability and affordability. While Caviar is more of a salty, sea-based roe, Japanese varieties like Ikura, Masago, and tobiko are more umami, smoky, slightly bitter, and even nutty in their taste profiles. The Japanese roe can be easily bought at oriental fish and seafood markets, whereas you'd have to do a fair bit of research to procure true, authentic Caviar. Masago, tobiko, and Ikura provide a large possibility for experimental cuisine as they can be dyed and cured with a large number of materials and pigments depending on your expertise. Select from these delicious, healthy options to give your customers a truly unique gastronomic experience.