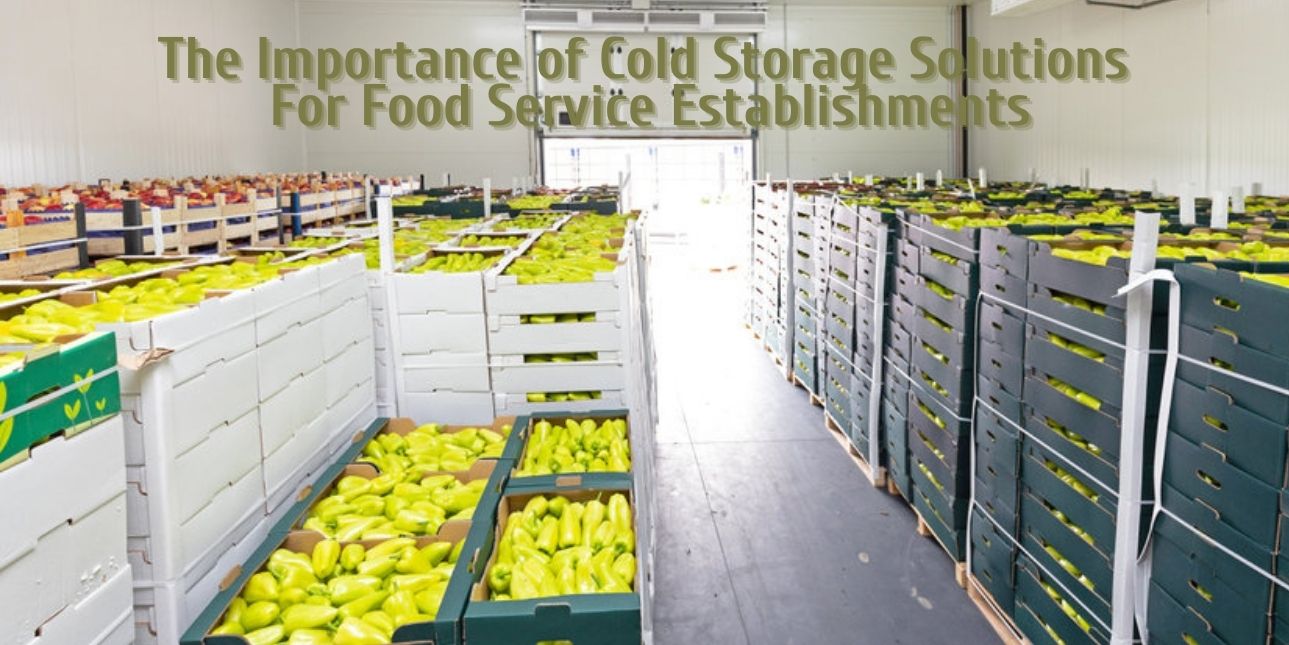 In recent years, commercial foodservice establishments have seen their profits surge due to huge demand. But staying profitable in this highly competitive business needs research, innovation, and consistency. For food service establishments, one of the key issues faced is the perishability of food and ingredients. Most food items are perishable, and to prolong their lifespan, you need to refrigerate them well. Restaurants, diners, cafes, and institutions need highly-efficient refrigerated solutions or cold storage units to store food products at ideal temperatures.
In this article, we discuss what cold storage is, the importance of cold storage refrigeration, how to find the best walk-in-refrigeration systems, and things to know before investing in refrigerator storage units.
What is Cold Storage?
In simple terms, cold storage is a refrigerated unit that can store food products at ideal temperatures and prevents them from decaying. Cold storage can prolong the lifespan of food products. You can store cheese, vegetables, meat, and pre-cooked meals in cold storage. You can store food products for days or months at a stretch without any issues.
How to Find the Best Walk-In Refrigeration System?
The rise in commercial foodservice establishments has led to a boom in commercial refrigeration storage units and solutions. You can avail small miniature freezers, refrigerators, and other types of commercial refrigeration units for your establishment. Walk-in units are perfect for restaurants, cafes, diners, schools, hospitals, and institutions. You can purchase the ideal walk-in refrigeration system depending upon your business needs.
The Importance of Cold Storage Refrigeration
There are many advantages if you plan to invest in refrigeration storage units for your commercial restaurant. The heavy-duty cold storage units are designed for storing foods at consistent temperatures. Here is a list of advantages provided by cold refrigerated units:
Improve Hygiene and Quality:

With commercial cold storage units, you can store food products at ideal temperatures throughout the day. Even though cold storage refrigeration units are used frequently, they provide a safe and secure environment for food and beverages. With cold storage units, you can prevent contamination of food.

Preservation:

Cold storage restaurant units are an excellent way for restaurants and pubs to store food items at safe temperatures. Cold storage refrigeration units can preserve your raw produce and keep it fresh for a prolonged period. It will help you cut down on cost and help you serve a diverse menu to your customers.

Cut Down on Wastage:

Food wastage is a recurring issue faced by commercial food service establishments across the world. For medium to large restaurants, the cost incurred due to food wastage can run into the thousands. You can eliminate or control the food wastage issue with temperature-controlled refrigeration storage units. Commercial cold storage units can store raw produce and pre-cooked food products for a longer period.

Heavy-duty Refrigerator Storage Units:

Cold storage units are made for heavy-duty usage. These can store hundreds or thousands of pounds of food products at safe temperatures. They can withstand years of frequent usage.

Economical:

Cold storage restaurant units are more economical than smaller refrigerated units. You can store huge quantities of food at the same time. They come equipped with high-quality insulated doors and structures which can consistently maintain ideal temperature inside the cavity.
Things To Know Before Investing In Refrigerator Storage Units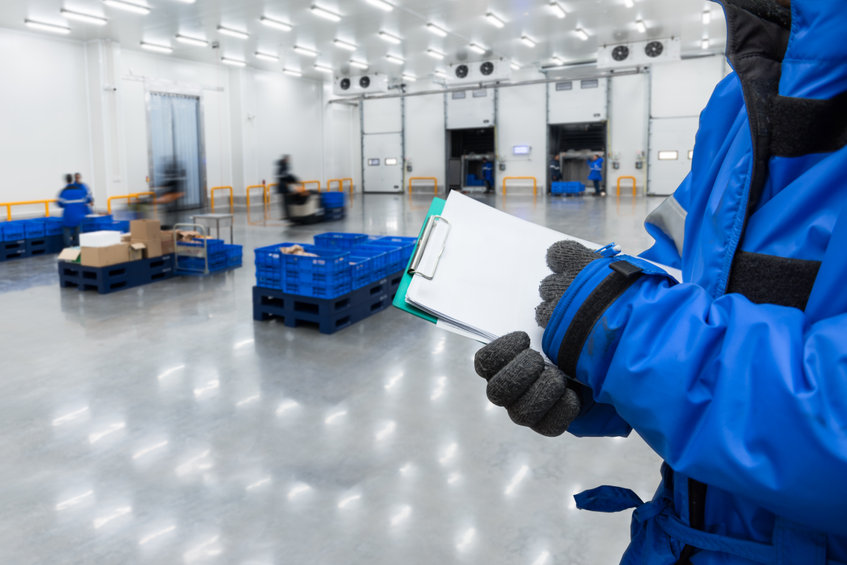 Efficiency:

Before purchasing a commercial cold storage unit, you should look into their efficiencies. Most modern refrigerated cold units use highly efficient and environmentally friendly refrigerants. You can save on operating costs in the long run with these units. With energy-efficient refrigerants, you can save thousands of dollars in energy bills per year. You will see a sharp increase in your profits due to energy-efficient refrigerator storage units.

Eliminate Heat & Noise:

Contemporary scroll compressors use energy-efficient refrigerants which generate less noise and heat. The best way to eliminate noise and heat is by placing the compressor unit and the condenser unit in separate places. They can be placed in another room, the roof of the building, or outdoors at ground-level.

Drainage:

Commercial refrigeration units produce a byproduct which is water condensate. You will need proper drainage for your cold storage unit to drain out the excess water.

Electrical Systems:

Refrigerator storage units need a heavy-duty electrical system for a hassle-free operation. You will need an electrical connection that can handle high voltage and amperage for your refrigerator unit.
Types of Refrigerator Storage Units For Restaurants
For commercial food service establishments, you can choose from a plethora of cold storage solutions. Here are a few types of cold storage units that you can choose from:
Refrigerated Containers:

Refrigerated containers are one of the most popular types of cold storage units you can purchase for your restaurant or commercial foodservice establishment. You can store raw produce, meat, chicken, and various food products in refrigerated containers. Refrigerated containers are also suitable for storing pharmaceutical products at ideal temperatures.
Different types of Refrigerated Containers
Mobile Refrigerated Containers:

Mobile refrigerated containers are available in various sizes; you can opt for a 10 ft, 20ft, or a 40 ft refrigerated container for your establishment. These units can store food products at ideal temperatures.

Reefer Containers:

Reefer refrigerated containers are ideal cold storage solutions for restaurants and foodservice establishments. With these highly efficient and affordable units, you can expand your cold storage quickly and efficiently.

Blast Freezers and Chillers:

Blast chillers and freezers are perfect for food service establishments looking for rapid cooling solutions. Blast freezers and chillers are used for storing and transporting various types of food products. Most catering companies, event companies, restaurants, and cafes use blast freezers and chillers to prepare dishes in advance.
Different Types of Blast Freezers and Chillers
Portable Blast Freezers and Chillers:

Regular or standard-sized blast freezers and chillers are ideal for storing and transporting food products.

Mini-Blast Freezers:

Mini-blast refrigeration units are perfect for restaurants, cafes, and diners that want to enhance or upgrade food storage in their kitchens. These units are designed for smaller food service establishments.

Super-freezers:

Super-freezers are large 40ft-sized blast freezers and chillers that are ideal for hospitals, schools, institutions, and large commercial establishments.

Wide-span Freezers:

These extra wide-freezing solutions provide superior access for storing huge quantities of produce.

Mega Cold Storage Solutions:
Mega cold storage solutions are food-grade refrigeration solutions that are unique and come equipped with a host of features. These units can safely store raw and cooked products over a prolonged period.
Different Types of Mega Cold Storage Units
Double or Triple Mega Cold Storage Units:

These units are ideal for businesses that want to increase their existing cold storage capacity by 2x or 3x. The pallet capacity of these cold units can vary between 49 to 75 pallets.

Super Mega Cold Storage Units:

Super mega cold storage units can store up to 300 pallets which can be linked across multiple cold rooms.

Cold Rooms:

They are perfect for any type of business that needs bulk storage options.
You can also opt for bespoke and specialist cold storage solutions that can be designed according to your cold storage needs. You can opt for walk-in combination boxes that are perfect for storing a diverse range of food products. You can also design multi-access units that provide easy access for greater efficiency.