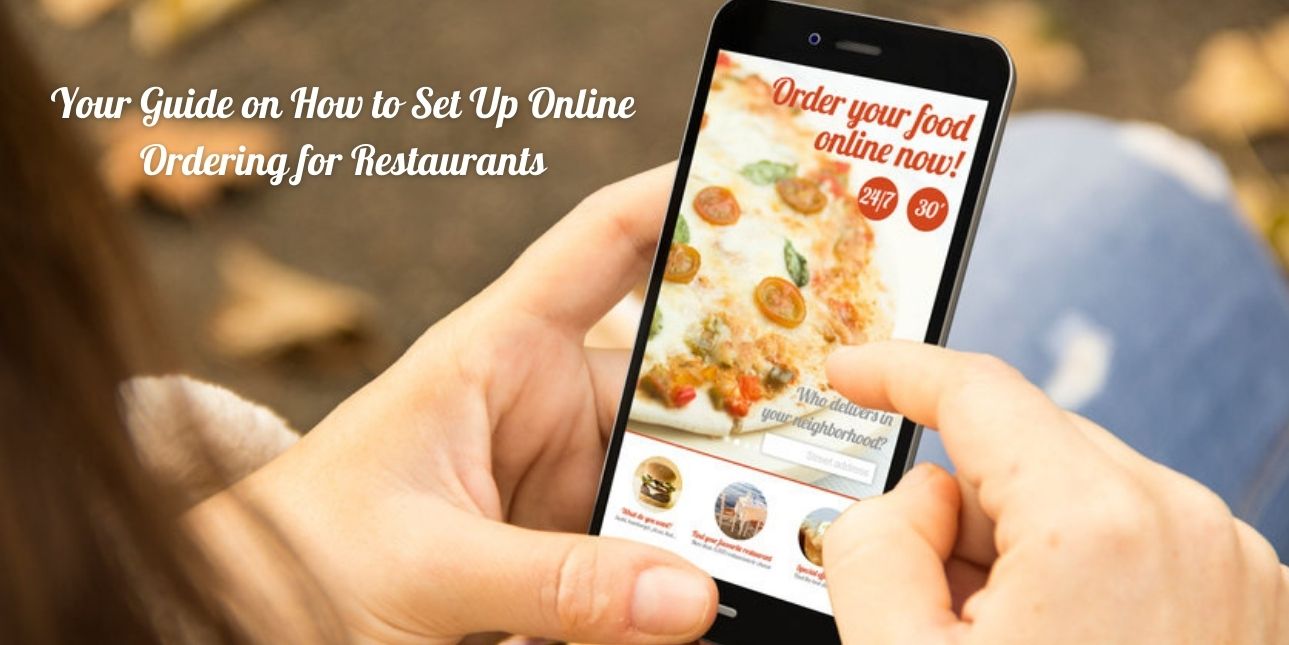 The potential for online food ordering has increased dramatically since the start of the COVID-19 pandemic. More customers are choosing to order online than ever before, and you need to be ready to tap into the increasing demand and understand managing a restaurant with online orders. The market for online food ordering and delivery services has nearly tripled in the last five years alone, and the market is set to achieve large margins of growth for several years to come.
With safety and social distancing becoming a top priority during the pandemic, the online ordering process coupled with contactless delivery has become an integral part of the commercial food business. Understanding the online order process can help your restaurant reach more customers and allows you to market your offerings more cost-effectively. Read on as we discuss how to set up online ordering for your restaurant so you can expand your business and make your mark on the digital food ordering scene.
Why You Need to Set Up an Online Ordering Process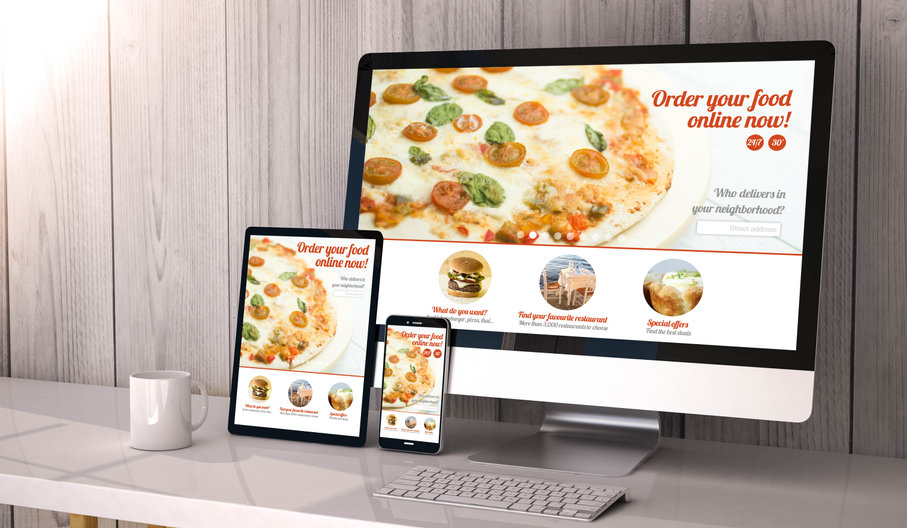 Along with having quality restaurant equipment for your establishment, managing your restaurant with online ordering is just as important for operating your business efficiently. Here are some reasons why you should set up an online ordering process for your restaurant:
Accepting online orders allows you to reach your customers wherever they are, ending the reliance on in-person dining.

Provides increased convenience to your customers that would prefer to order in instead of eating out at a venue.

It expands your digital footprint and allows you to expand your customer and rope in a new set of customers beyond the reach of your brick-and-mortar setup.

Managing restaurants with online orders allows you to connect better with emerging demographics such as millennials and gen Z, improving your chances of making a mark on the younger, digitally-aware generation.

Online options such as websites and social media platforms with online order processes allow you to cater to customers even when your brick-and-mortar venue is closed. It also enables real-time updates to your menu and helps you announce the day's special to a large audience online.
Platforms for Online Ordering Processes
You can set up an online ordering process using multiple platforms in case you've been stuck wondering about how to create online ordering for a restaurant. Some of the most prevalent methods of doing this are:
A Website

A restaurant website is one of the most effective ways of integrating the online order process with social media outreach.

Once you understand how to create online ordering for your restaurant on your website, you can seamlessly tie in customer engagement and the ease of ordering food with a single platform.

A crisp website enables hassle-free navigation for your customers and creates a good impression for you before your patrons begin ordering from your establishment.

Before setting up the online order process, be sure to upload and designate dedicated pages to your restaurant's menus.

Have one page for the dine-in menu so that the customers planning to visit your establishment know what to look for.

Create a separate page for the takeaway and online order menu, so that it makes the online ordering process simpler for prospective customers.

Offer simple ordering solutions and use secure options to set up your payment gateway and pages to ensure both your and your customers' financial well-being is not at risk.

Upload real photos of the food you offer at your establishment to build trust with potential customers and to help them make a better choice.

You can also advertise a rewards program and the best offers you can provide to new customers on your website to boost online sales and activity.

Integrating an online table-reservation system along with the online ordering process can also streamline your in-house operations, making things easier for your manager.

Directing online orders through your website can help you cut down the amount of money you spend on commissions paid to third-party establishments, allowing you to make a larger margin of profit.

You can connect your social media accounts with your online ordering process and website to drive traffic towards more interactive platforms and to engage with customers.

Don't forget to offer mobile optimization throughout your website so that your customers can access the ordering system from any handheld device. This improves your website's reach and customer convenience.
Mobile Applications

Mobile applications further simplify the online ordering process and have been gaining popularity world-over.

The large chains have taken a special interest in setting up their food order applications, allowing their customers to place orders with a few taps on their phone screens.

Applications offer several advantages such as cutting down wait periods for dine-in customers. This is especially beneficial since most of the online orders can be handled by a separate section of the staff.

Apps also let your customers know how long it will take for their food to be delivered, integrating customer comfort and satisfaction with the online ordering process.




Try to make your application attractive, feature-rich, and easy to use. Optimize the application for all smartphone platforms so your customer base extends far and wide.

An effective application can enable your staff to prioritize orders and streamline workflow in the kitchen.

Be sure to have dedicated delivery staff alongside your app-based online ordering system to provide full-service options to your customers.

Having well-trained delivery partners can enhance customer satisfaction and provide a hassle-free online ordering experience for all your customers.
Third-party Partnerships

Tying up your online ordering process with third-party food delivery applications can benefit your business by helping you avoid additional training costs for delivery staff.

Though these services come with a margin of commissions to the third party, these applications have large customer bases. This can allow your establishment to get noticed by several potential customers and drive your sales numbers.

Third-party applications also allow you to transition to an online ordering system in a much simpler and more convenient manner when compared to developing your mobile application.

Intuitive systems within these third-party systems allow you to keep track of all your orders with ease and ensure you have a comfortable experience serving online orders using their trained delivery partners, allowing you to remain focused on creating delicious food.
Now that you know how to take online orders and what you require to set up an online ordering process for your restaurant, it's also important to equip yourself with the right equipment required to run an online-capable establishment. Procure high-end equipment like walk-in units from trusted dealers to ensure you have a reliable piece of machinery on your hands. You will also require high-quality and food-grade packaging containers to make sure the food you prepare reaches your customers safely. Train your staff in making no-contact deliveries to further improve your safety practices, and to make your establishment truly ready for online orders.