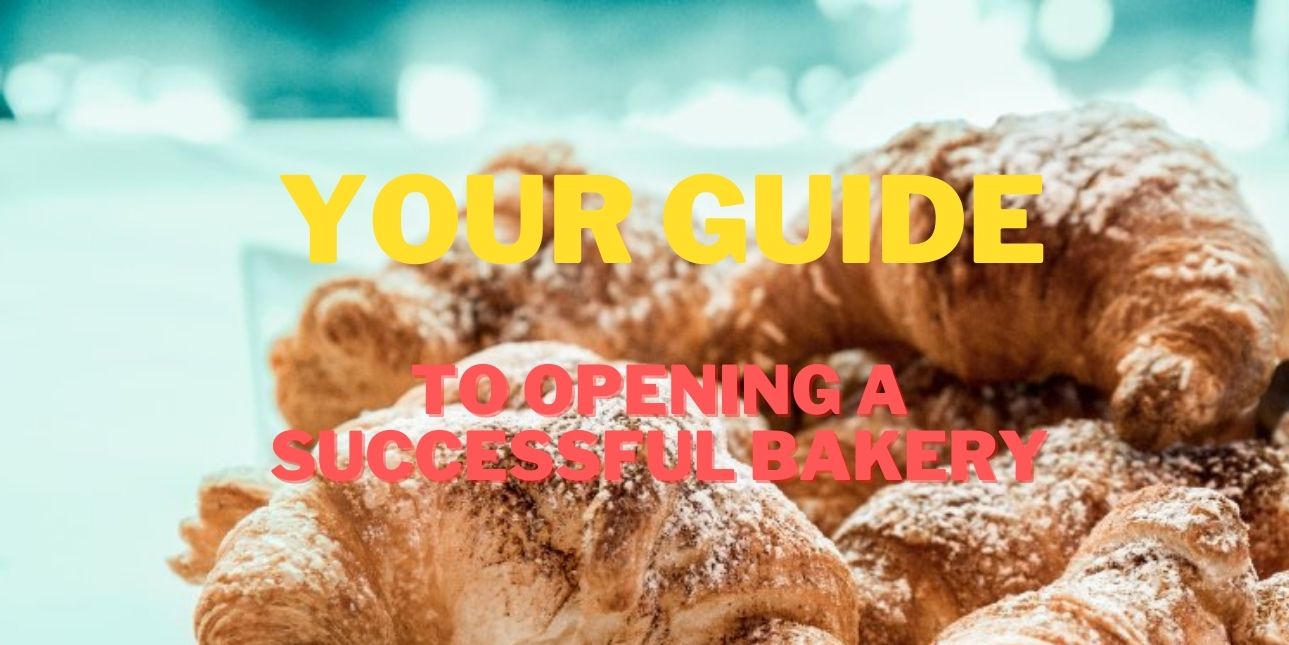 Bakeries are a popular choice in the food service circuit as they allow creative freedom while catering to a wide range of clientele. Compared to other types of businesses, however, there are numerous hurdles when starting a bakery.
If you've always enjoyed baking, then opening a bakery will allow you to turn your hobby into a source of revenue but opening a bakery has its own unique set of hurdles.
Now that you have decided to open a bakery, be sure to carefully choose the type that you want to operate as a business owner. Think about the service and the interior you wish to incorporate into your business model.
In this guide, you will learn about the types of bakeries and bakery serving methods used. The alternatives are essentially unlimited because there is so much sweetness to pick from!
Types of bakeries include:
Retail Bakeries vs. Wholesale Bakeries
You must choose whether you want to invest in a retail or a wholesale bakery before you start organizing the equipment and specifications needed in your establishment. This is a crucial decision as it will affect your connection with the consumers, the kind of building and equipment you need, and the amount of money you have to invest upfront.
Instead of selling through other companies or wholesalers, a retail bakery sells baked goods directly to customers. Retail bakeries come in a variety of shapes and sizes, but they all need at least one employee to manage the cash register and assist customers.
Retail bakeries also require room for the front and back of the premises. You'll need a place for your customers if you see them entering your bakery and sitting down with a cup of coffee and a sweet treat. This can be expensive up front, but it gives you the freedom to use your imagination to create an interior that fits the aesthetic of your bakery.
Pros of Opening a Retail Bakery
More direct communication with clients
A front-of-house design presents the opportunity to be creative
Typically less expensive to start up
Freedom to choose the theme and store design
Cons of Opening a Retail Bakery
Dependence on fewer, less reliable orders for revenue
Need staff to manage the front-of-house area
High marketing costs
Consider starting a wholesale bakery if you like to work with corporate clients as opposed to one-on-one clientele. Wholesale bakers frequently supply other businesses, including cafes, grocers, restaurants, and specialized shops. Your income won't depend on people stopping by for a snack because wholesale enterprises depend on repeat customers. Compared to retail baking, a wholesale bakery can have several advantages.
Because you can choose to work from home, in a commissary kitchen, or out of a rented commercial kitchen, wholesale baking offers additional flexibility. With wholesale baking, there are still many options for creativity, such as concentrating more on your product and packaging, even though you might not be able to customize your shop or construct a dining area.
The high overhead costs of wholesale baking could be a disadvantage. You will need extra workers and equipment when manufacturing on a large scale. Creating and following a checklist when investing in bakery equipment and tools helps you stick to a plan and reduce impulsive decisions. Here, you don't need to invest in large areas as display and interiors are not mandatory in this setting. Wholesale bakeries don't necessarily have to be as large as a factory, even though they can be. A small operation like a home bakery serving a few nearby restaurants qualifies as a wholesale bakery even though it doesn't need as much funding.
Pros of Opening a Wholesale Bakery
A steady source of income
No front-of-house space needed
More flexibility in terms of location
Cons of Opening a Wholesale Bakery
More upfront costs than a retail bakery
Increased overhead costs due to higher volume production
No front-of-the-house maintenance

Choose Your Bakery Service Style
You can select your preferred service approach once you've determined whether you want to operate a wholesale or retail bakery. When you create your bakery business plan, your service method—which describes how you get food from your kitchen to your customers—will be crucial.
Here are some of the different types of bakeries to choose from:
A retail bakery with a dining area where customers can sit and enjoy their food is known as a bakery café or a sit-down bakery. Because you need a location with both back-of-house and front-of-house space, opening a bakery café with seats can be more difficult than opening other bakery models. In addition to baked goods, the majority of bakery cafés serve food and beverages. For instance, you might specialize in cookies, cupcakes, and muffins, along with hot and cold beverages.
Because both business models need a place for clients to place their orders, a counter service bakery and a sit-down restaurant have a lot in common. Counter-service bakeries lack an eating area, though they can be smaller. With this business plan, you might sell coffee and other culinary items while possibly saving money on overhead expenses.
A counter service bakery also has the advantage of being able to serve walk-in clients who only require a few products as well as clients who make big phone orders. You can devote more time to filling large orders if the front-of-house space isn't given as much attention.
Cupcake trucks and other bakery food trucks are more common than ever for several reasons such as ease of traveling, being able to sell in multiple locations, and they are quite inexpensive to purchase.
However, if you select this business strategy, you might have to find a different location to produce your goods. A completely functional kitchen can be added to a bakery or cupcake food truck, but it can be very expensive. Thankfully, many cities have commissary kitchens that you may use for a predetermined number of hours by paying a fee. You will only require space in your truck to store and sell your product if you choose to prepare your baked products somewhere else. As a result, your costs will be reduced
For business owners who don't have as much money to invest in their new venture, baking from home is ideal. The right tools, sufficient space, and the required licenses are all you need to start a home bakery. It is vital to check the laws in your location because some states, like Texas, forbid the selling of homemade baked goods unless the kitchen area is entirely separate from the house.
If you decide to open a home bakery, you'll also need to plan how you'll get your goods to clients. If you bake, will you sell it online? If so, how will you maintain their freshness given the wide range of requests you have? Will you have a delivery van or truck with refrigeration if you simply intend to sell locally? You can begin planning the daily operations of your company by responding to these questions.
A specialized bakery specializes in producing just one or a few types of baked goods. A wedding cake business, for instance, would be regarded as a specialist bakery since they specialize in producing one particular type of product exceptionally well. Specialty bakeries also include those that cater to customers with allergies and those who are health-conscious, such as bakeries that sell vegan or gluten-free baked goods. Specialty bakeries also provide versatility; despite concentrating on a single product type, you can decide whether to make it for retail or wholesale.
Regardless of the style of bakery you choose, you will need to invest in quality bakery equipment like ovens, walk-in refrigerators, or walk-in freezers. Be sure to check out our website after you have decided on the equipment you require in your bakery.
It's crucial to decide what kind of bakery you want to start because this will affect how your bakery business plan is structured. When determining what kind of bakery to operate, you must also consider whether you'll need more staff, what kind of baking area to acquire or rent, and how to market your bakery. Last but not the least, don't forget to get creative!