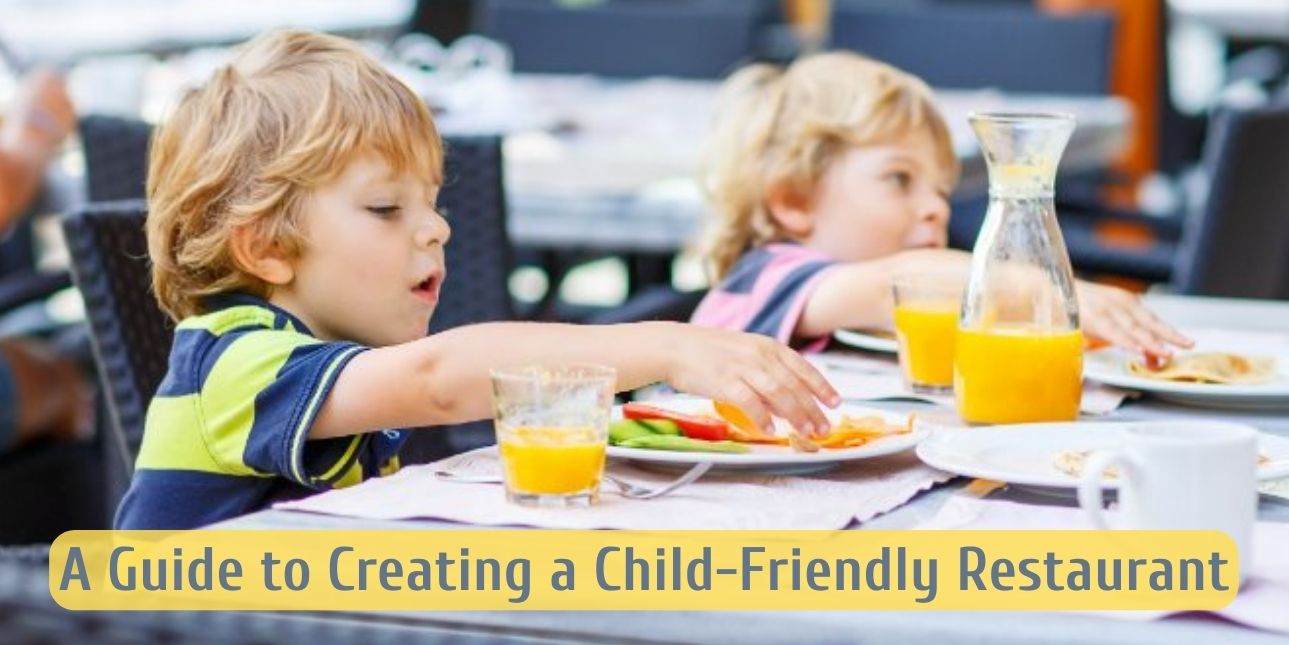 Making your establishment kid-friendly is a terrific way to occupy a new market and attract more devoted patrons. While not as easy as setting up a coloring book and crayons on family dining tables, restaurants that want to appeal to millennial parents should still consider becoming family-friendly. Nearly every facet of the restaurant business is affected and changed by the millennial generation. As they become older and start having families, the generation is encouraging food service businesses to reevaluate their idea of a family restaurant.
Setting up a child-friendly restaurant can help you attract more patrons, increasing your sales. No matter the size of your building or budget, you can employ a lot of alternative ideas when it comes to making your restaurant more amiable for kids. In this article, we discuss the most popular ideas in the business today to make your restaurant more family-friendly.
The Concept
A cool, secure area for youngsters to play and a special menu for the few that are picky eaters are must-haves you must implement to welcome patrons with children. However, not all eateries with playgrounds are successful in fostering an atmosphere that appeals to contemporary parents and their children.
You must assess the benefits and drawbacks before changing the concept of an existing restaurant to make it favorable for kids. Such a change is almost impossible for some restaurant concepts and ideas, like a pub. In this situation, being referred to as a kid-friendly restaurant would require significant modifications to the premise of the establishment, causing you to lose some of your loyal patrons.
Tips to Turn Your Restaurant into a Kid-friendly Destination
Give Them a Warm Reception
Making a good first impression is crucial in this competitive industry. All visitors deserve a warm welcome, but you might want to devote special attention to how you welcome families. Give your staff training and guidance on how to welcome guests properly. Families with children frequently exercise caution when deciding where to take their children in an effort to cause minimal disruption to other guests. Spend a minute reassuring them and demonstrating how much you value their visit!
The ability to refer to your establishment as "child-friendly" encompasses far more than simply a few menu items, but you should still follow this advice. It means that less food will go to waste and that even the choosiest of eaters can completely enjoy a family dinner, whether you provide smaller, more affordable options or specifically-chosen food items that are always a hit with the little ones.
No matter what the kids' menu is, give some serious thought to using images of the food in the menu. Consider using cartoons, sketches, or other pictures of the dish if you are unable to add photos.
Desserts and ice cream must always be kept on hand. All kids, regardless of age, like frozen sweets. With CKitchen's selection of walk-in freezers, commercial refrigerators, and walk-in units for restaurants, keep them cold and fresh until they are ready to serve.
Make sure to have children's cutlery available. Large plates are usually not a problem, but using bulky, heavy dining utensils might be difficult for young children. Although plastic cutlery can be very useful, it's important to think about sturdy ones that won't shatter quickly.
It's important to bear in mind that children are not simply young adults. They frequently need specialized sitting, like a booster seat or high chair. To serve numerous young diners at once, you must offer a variety of options. Additionally, you should be aware that 2019 saw the implementation of new federal high chair standards. It is better to plan beforehand than to risk a child's injury and the ensuing legal battle.
Educate and Train Your Staff
It's not always easy to deal with children as clients. Make sure to equip your staff with the appropriate training and knowledge so they can handle and deliver outstanding service to customers with children.
First, teach your staff to place families around large tables with extra space. This allows them to sit comfortably.
Children should be acknowledged and spoken to directly whenever possible, especially while ordering.
Encourage your team to be ready for everything. Children can throw tantrums in a new environment with unfamiliar people around them. However, a staff member's response can make a huge impact, especially for tired parents. Offering a positive, encouraging experience might aid in increasing customer loyalty to your restaurant.
A changing table is a must-have for any family-oriented restaurant. Parents are frequently required to change their children's soiled diapers in public facilities. Install changing tables in both the restrooms for men and women. You can show parents that you care by doing whatever you can to keep the space tidy and sanitary.
Play Areas and Arcade Rooms
Building a play area or arcade room is a more lavish entertainment choice. They can be incredibly well-liked but also carry some weighty obligations.
Playgrounds are excellent for younger children. However, if you choose this course, you and your team should be completely informed of its intricacies. The problem of liability comes first. You will need to speak with an insurance specialist and/or an attorney before investing in this idea to be sure you have the proper coverage in case anything were to ever happen on the premises.
An arcade room might be well-liked, especially among older kids and teenagers. Considering that the majority of the games will be pay-to-play, they can also be a source of additional income.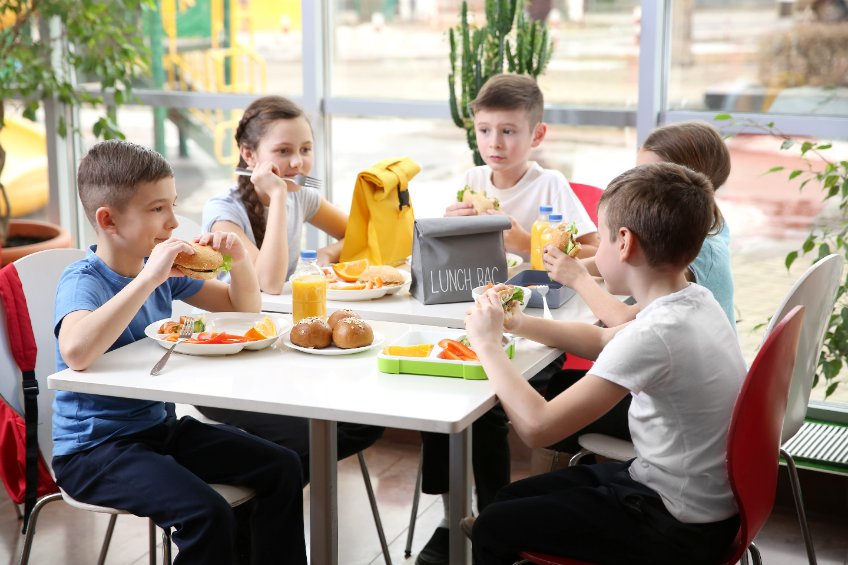 Benefits of Adopting a Kid-friendly Restaurant Concept
The idea of altering your company's strategy may sound risky but it also comes with a number of advantages. Some of these include:
It ensures more clients and in turn, more sales and revenue
It helps you retain and gain loyal customers
It increases your return on investment (ROI)
It distinguishes your restaurant from competitors
Always keep your customers' requirements in mind while designing a restaurant that caters to both parents and their kids. A kind and knowledgeable team makes everyone feel at ease and helps families enjoy their time together without worry.