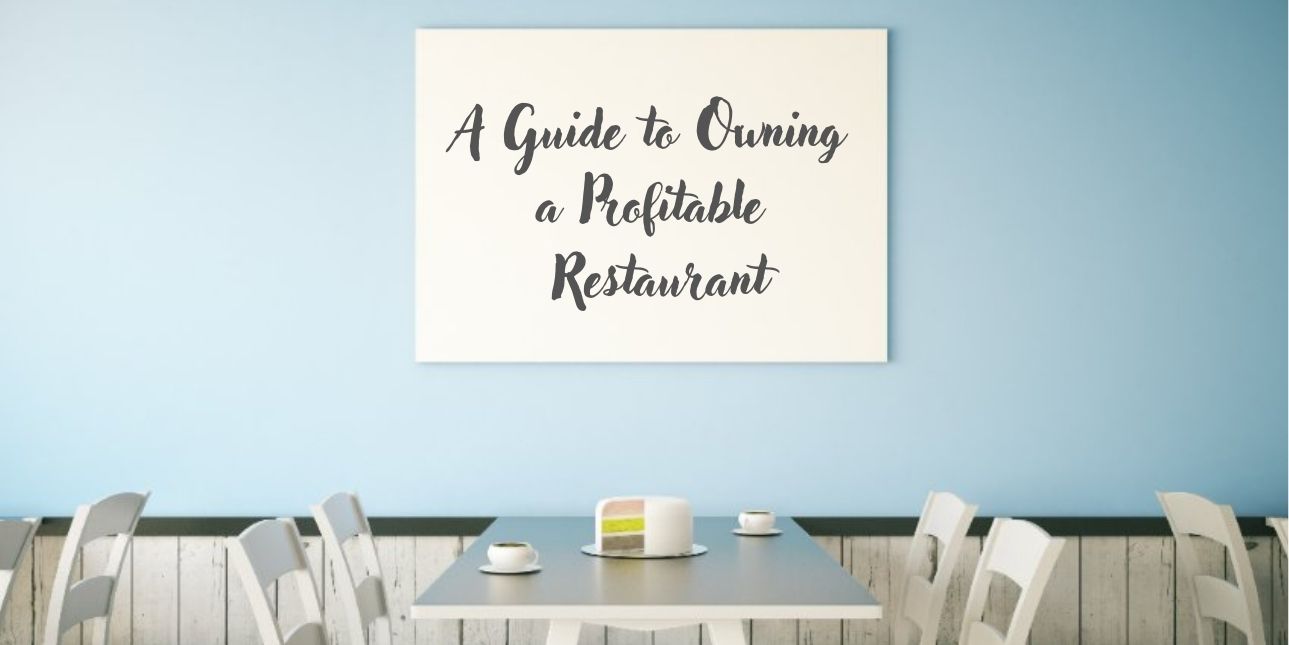 Restaurants are one of the few businesses that catch everyone's attention. As the pandemic wanes, people have been yearning to go out to socialize; have quiet coffee dates, fancy dinners, happy hours, and date nights.
It can be challenging to open a restaurant business. Estimates indicate that roughly 20% of new restaurants fail within the first year. Opening a restaurant has a unique set of hurdles due to their razor-thin profit margins and rising food expenses. The average profit margin of the industry falls between 3% to 15% depending on the type of restaurant business.
If you have a passion for food and hospitality, you can earn a solid living being a restaurateur. In this guide, we discuss the most profitable types of restaurants.
Choosing your Restaurant
There are different types of restaurants that come in a variety of styles, ranging from chic downtown eateries, local diners, and microbreweries, to fine dining restaurants.
Based on the location, interiors, and menu options, restaurants will incur various expenses. However, certain restaurant types tend to be more profitable than others. Here are eight of the most profitable and popular types of restaurants for you to consider:
A bar or a pub has one of the highest profit margins in the restaurant industry, with a gross profit margin that ranges from 70% to 80%. Even after the initial costs and ongoing expenses, you can recover your initial costs and turn a profit in a short time. According to estimates, bars can bring in about $300,000 annually. A typical bar owner brings in $27,500 monthly.
The margin for diners is increased by the minimal cost of breakfast ingredients. Breakfast foods are simple to make and don't need a professional chef. Diners also have a lower operating cost. Successful diners also stay open past breakfast time. According to a National Restaurant Association survey, 55% of customers would order breakfast foods more frequently if restaurants served them all day.
More than half of the independent food truck owners contributed to a study revealing that they earn more than $150,000 annually. Food trucks are more popular than ever today due to their ease of transport and low purchase cost. These trucks have minimal operational costs because there is no rent, they incur low overhead costs and a limited menu. You can make a good profit by selling at big venues and pricing food reasonably.
Quick Service Restaurants (QSR) are usually famous chains or franchises with a countrywide or worldwide presence. These restaurants serve a low-cost menu consisting of burgers, fried chicken, and fries. With an average profit margin of 6%-9%, this restaurant type turns profits more easily than others. They rely more on the high volume of orders and not individual orders.
Ghost Kitchens/Cloud Kitchen/Delivery Only Restaurants
Ghost kitchens are perfect for business owners who don't have a large amount of capital to invest. With a food license, you can start your ghost kitchen from the comfort of your home. During the pandemic, delivery-only restaurants thrived. Now, more restaurants are adopting this model in urban areas that have expensive rentals. Since ghost kitchens do not require a physical restaurant to rent or servers to pay, expenses are low. For online orders and delivery, delivery-only restaurants frequently collaborate with businesses such as DoorDash and Uber Eats. If you're planning to open a ghost kitchen, make sure to check out our wide range of disposable containers on our website to safely deliver food to patrons in its original, pristine condition.
In 2021, the revenue generated by pizzerias in the United States was more than $45 billion. The low cost of ingredients and kitchen setup and small menu are the primary reasons for profitability. The pizza assembly line is simple and fast, making it a reliable operation primed for maximum production for delivery and pickup requests.
The United States is second in the world in terms of pasta consumption, only after Italy. It is an extremely profitable item, much more so than a pizza. If a portion costs approximately $1, it can be sold for more than $8.50. A few sauces, cheese, toppings, and bread can provide a lot of variety for customers.
Allowing consumers to take as much food as they want may not appear to be a particularly beneficial concept. But buffet restaurants achieve this by providing smaller plates, placing inexpensive dishes in the front of the line, hiring less waiting staff, and charging for drinks to balance other costs. Buffets also keep expenses down by limiting overhead and using low-cost bulk ingredients.
What Makes a Successful Restaurant?
Due to its small profit margins, the restaurant industry allows no tolerance for error. Here are a few tips to keep in mind before setting out on your new restaurant venture:
You need to have a well-organized accounting system to track your finances.

If a particular dish turns out to be expensive to make, replace it with seasonal or low-cost ingredients without affecting its quality.

Remove items from the menu that are not popular or are time-consuming or expensive to make.

Include more seasonal items on the menu. This not only brings in new customers but also reduces the pricing.

Train your servers to upsell your products. If you have been to McDonald's, has your cashier ever said, "If you add a large coke to the meal, it'll be a combo"? Such upselling can help increase your restaurant's profit margins.

Have a social media presence. Post images of your restaurant or a new dish. Let customers avail discounts through social media. Encourage your customers to leave a review on their social media.

Invest in good quality equipment. Your entire operations will be in the kitchen and that is where you will be making money. If you invest in low-quality equipment, it can cause you unnecessary expenditure in the long run. Check out our world-class

kitchen equipment

on our website.
Owning a restaurant is unlike running any other business. If your restaurant is to be successful, you must be able to handle a variety of tasks like managing your crew, adhering to government rules and regulations, managing recipe and menu costs and pricing, kitchen equipment, furniture set up, vendor pricing, inventory, and franchise fee, that is, if you own a franchise.
Your kitchen is the heart and soul of your restaurant, and you must invest wisely in your equipment. Regardless of the restaurant design you choose, you will need to invest in quality appliances like ovens, walk-in refrigerators, and walk-in freezers. Check out our website for the perfect kitchen appliances, storage units, refrigerators, takeout containers, and even cleaning supplies.
These eight types of food restaurants are only a taste of several options available in the market. If you're a restaurateur with an idea, even if it doesn't fit into the conventional ones, it's worth exploring. Any restaurant business can distinguish itself from its rivals and attract loyal customers with a good business plan and delicious food.