When it's cold and dark outside, your customers need a fitting pick-me-up to get started with their day, and what better way to help them than a sumptuous offering of warm breakfast? Healthy and warm breakfasts provide everyone their daily nutrition's first fix before they head out to work. To create the best breakfast spread suited to the chilly weather, you require easy warm breakfast ideas. Helping your customers with a nutritious early morning meal can also improve the popularity of your establishment and provide an opportunity for you to grow your revenue.
Since the season is a deterrent for early morning cooking, a lot of patrons will look for other options. Opening up your menu to offer a warm breakfast will help you attract more customers that are looking to eat healthy during the winters and begin their day with a stomach full of healthy food. Here are five interesting, healthy, and easy warm breakfast ideas to include in your kitchen:
Scrambled Eggs Tossed With Spinach & Tomatoes
A great way to balance both your protein intake and essential nutrients from greens & vegetables, scrambled eggs tossed with spinach and tomatoes are some of the healthiest options when you're looking for a warm breakfast. Here's what you'll need:
Ingredients:

4 large eggs, 4 small or medium-sized tomatoes, 200g fresh spinach, 2-4 tablespoons of yogurt, 1-2 tablespoons olive oil, about 30 grams of basil, and salt & pepper to taste.

The Procedure:

Halve the tomatoes and add them to a pan with olive oil. Cook the tomatoes in the olive oil over medium heat while you beat the eggs with the yogurt, basil, salt, and pepper. Set the tomatoes aside, and toss the spinach into the pan until you see that the leaves have wilted and lost most of their moisture. Set the spinach aside, add the egg mixture to the pan with the rest of the oil, and scramble till it's done. Plate the spinach with scrambled eggs and top them off with the cooked tomatoes. You can sprinkle some additional pepper as garnish to make this hot breakfast even more delectable.
Mixed Nut Pancakes
A great way to help your patrons get their essential fats early in the morning is by creating this delightful take on traditional pancakes. You can swap out the maple syrup for a healthier alternative - agave syrup - to keep the carbs on the lower side. This dish is certain to become a customer favorite at your establishment. Here's how you can go about making this dish:
Ingredients:

150-200g of self-raising flour, 150-200mL fresh milk, a large egg, 2 tablespoons of neutral oil, 50-100g chopped mixed nuts, salt, half a teaspoon of baking powder, and agave syrup.

The Procedure:

Mix the flour and baking powder in a large bowl. Create a deep well in the middle and add the egg, milk, and about two tablespoons of agave syrup into the mix. Split the chopped nuts into two batches, add one half to the flour mix, and whisk this mixture well until it's smooth. Take a pan and add in two tablespoons of neutral oil. Add two ladles of the batter to the pan and cook for about one to two minutes on each side over medium heat. Repeat this process to make more pancakes. Plate the pancakes and drizzle more agave syrup over them, and garnish with the remaining mixed nuts for a healthy warm breakfast.



Ham & Cheese Casserole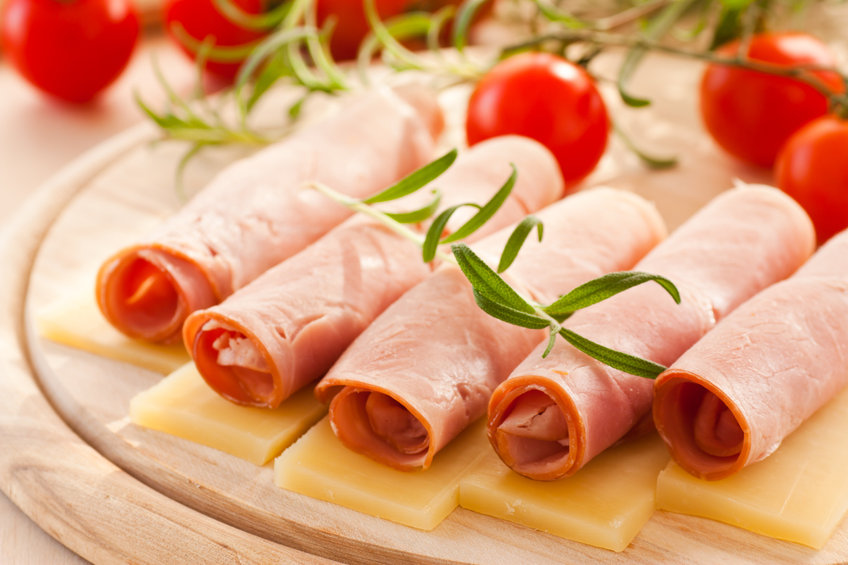 This dish is ideal if you're looking to offer your guests a heavy meal right in the morning to help them get through a long day. Since this dish involves a lot of preparation, it's wise to get started on it the night before. The recipe for this sumptuous meal involves:
Ingredients:

3 to 4 cups of egg-enriched bread, 6 large eggs, 375mL whole milk, 1 cup of grated

Gruyere cheese

, two tablespoons of olive oil, 3 teaspoons of kosher salt, 1.5 teaspoons of granulated sugar, 8-10 ounces of diced

pancetta

, 1 medium-large onion, half teaspoon of dry mustard, a pinch of grated nutmeg, two teaspoons of thyme, and a quarter teaspoon of black pepper.

The Procedure:

Grease a square baking dish or a two-quart baking dish, and spread the cubed bread on the bottom of the dish. Heat a pan or a skillet and add the onions along with the sugar & salt. Caramelize the onions lightly over a medium flame for about 10-15 minutes. Take another pan and add the pancetta with the olive oil and render it until the pork is crisp. Transfer the pancetta and dab out the excess fat and set the pork fat aside. Whisk the eggs, milk, nutmeg, pepper, dried mustard, salt, and thyme in a large bowl and set aside. Place the pancetta on the layered bread in the baking dish and top it off with the caramelized onions. Sprinkle the grated Gruyere cheese and pour the egg mixture over it. Make sure all of the ingredients are soaked in the mixture and refrigerate it overnight. You can either use a commercial refrigerator or

walk-in freezer

to store this mix. Preheat the oven to 350 F and set the mixture out to return to room temperature until the oven is ready. Bake the dish for about 40 to 50 minutes or until the edges are bubbling and the top brown. Check the interior for thorough cooking using a knife, and serve while hot.



Huevos Rancheros
This is a classic Mexican breakfast to help sate your guests all morning. With the right amount of whole nutrients like plant protein, vitamins, and the blend of the right tastes, this dish is sure to become the next big hit in your morning menu. To begin serving this dish at your establishment, here's what you will need:
Ingredients:

One corn tortilla wrap, 200 grams of boiled and drained black beans, one egg, 50 grams of crumbled

feta cheese

, 30 mL of freshly squeezed lime juice, one half of a ripe avocado - peeled & diced, 1 tablespoon of neutral oil, salt, pepper, and one tablespoon of hot sauce.

The Procedure:

Heat the oil in a pan and fry the tortilla wrap over high heat and crisp the edges. Cook the egg in the pan with the remaining oil, and in a bowl, add the black beans with lime juice, salt, and pepper. Assemble the wrap by adding the egg, black beans, avocado, and season it with more lime juice and hot sauce before serving.



Crustless Quiches
This dish is perfect for serving your hungry and time-strapped morning customers almost immediately since these quiches can be frozen and reheated. You can rely on the trustworthy NorLake walk-in freezers to freeze not only these yummy breakfast quiches but so much more. These mini delicacies pack in the right amount of taste and nutrition to entice your customers. Here's how you can make them:
Ingredients:

300mL whole milk, two large eggs, two large egg yolks, quarter cup corn starch, a cup of heavy cream, a teaspoon of salt, a pinch of nutmeg, olive oil, 20-30 grams of minced garlic, 20-30 grams of minced shallots, 2 grated zucchinis, finely chopped basil, and 50 grams of grated Gruyere cheese.

The Procedure:

For the batter, add the cornstarch and about half of the milk and whisk together. Add the eggs and egg yolks into the mixture and whisk again. Add the remaining milk, nutmeg, salt, and heavy cream and whisk until smooth. You can either refrigerate the mixture or use it immediately. Take a pan and add oil to it, stir-fry the garlic and shallots until you can smell their aroma. Add in the grated zucchini for another 2-3 minutes. Preheat the oven up to 450F, and grease the mini-muffin tray. Place a small pinch of cheese in the muffin slot, add the zucchini mixture followed by some chopped basil and a tablespoon of the batter. Bake them for 15-20 minutes until the edges are brown and the quiches puffed up. Remove each quiche from the muffin tray and serve.
Breakfast is a truly delightful meal, especially during these frosty months when all you need is something warm to eat before you get on with your day. Try these warm breakfast ideas at your establishment and watch customer satisfaction rise!