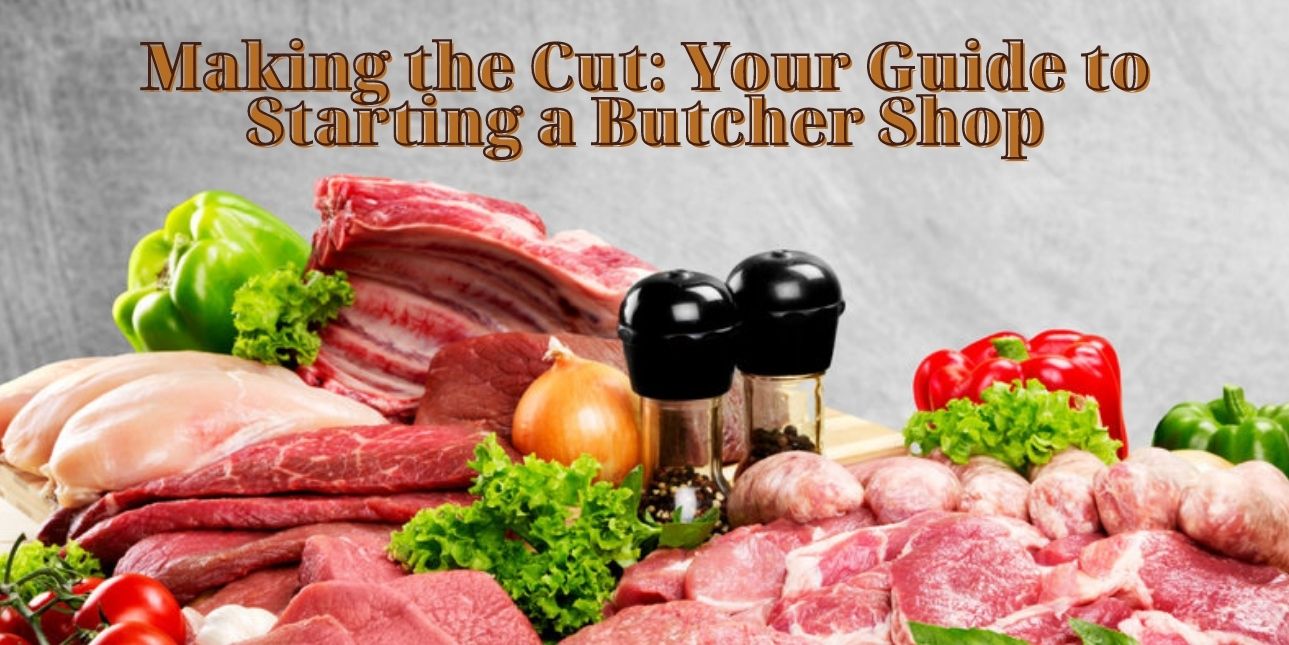 Despite the rising popularity of alternative diets like veganism and vegetarianism, meat still retains its popularity. A sizable portion of the population still prefers meat as its go-to protein source, and are an excellent incentive for starting a butcher shop. Several neighborhoods rely heavily on nearby butcher shops for their desired meat, whether it's traditional, charcuterie, or smoked. Understanding how to open a butcher shop requires sound knowledge regarding the location, theme of the shop, and the purpose your butcher shop serves.
Butcher shops have grown to include a variety of new concepts and techniques into their operation, leading to diversification. This allows more wiggle room to choose the section of the population to target with your meat offerings. Having a basic understanding of businesses will go a long way when you're making plans on how to start a butcher shop. We outline the butcher shop set-up, its main points of focus, and what you will need to start your own butcher shop.
Understanding the Butcher Shop Set-Up
Butcher shops are points of retail that cut, package, and sell meat at their establishment. Commonly sold items include pork, beef, poultry, and in some cases, even seafood. Starting a butcher shop involves processing all the meat on-site. However, butcher shops source meat from slaughterhouses, and usually do not house abattoirs within the establishment. Ensuring all the meat is fresh, safe, and packed appropriately is essential to creating a reputable business. Butcher shops involve a variety of staff that includes butchers, managers, sales representatives, customer relations officers, and loaders. If you're a prospective businessperson looking to understand how to start a meat market, involving experienced staff will be essential.
Important Factors to Consider when Starting a Butcher Shop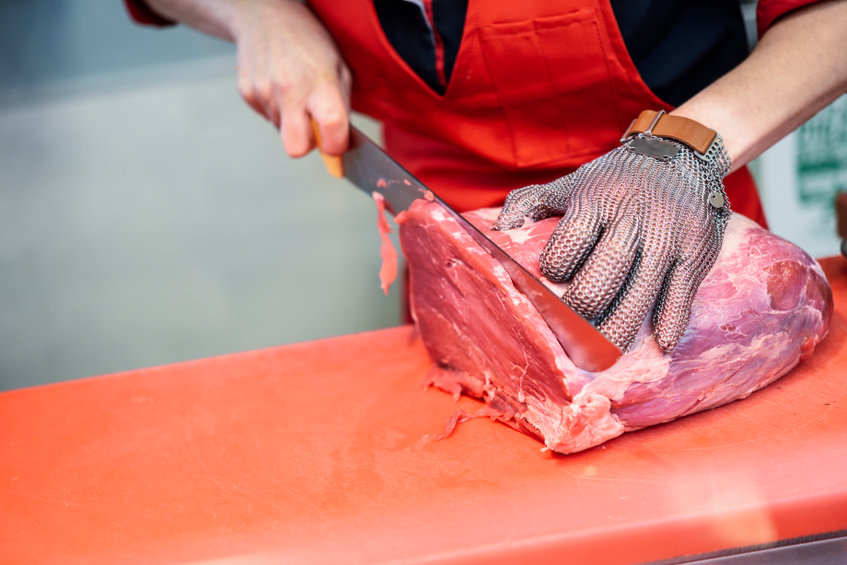 Although understanding how to start a meat shop business might seem daunting, following these steps will help you create a profitable butcher shop set-up that serves quality cuts of meat:
Describe your Target Population & Theme
To start getting things in order, it's important to know and understand the population you intend to serve and the theme of your butcher shop. While traditional meat cuts are still very popular, incorporating smoked, cooked, brined and charcuterie options can help you expand your offerings. You can also consider offering halal meat. Halal meat is consumed by the Muslim population and the animals are slaughtered based on Islamic doctrines. These meats have a large demand and can help you market your products to the sizable Muslim community.
Create a Plan for your Butcher Shop
Having a solid business plan on paper can help you find financing and investors easily. A business plan details your target market, your themes & concepts, the business' short-term & long-term goals, its marketing strategy, and financial projections. To understand the nitty-gritty of how to open a butcher shop, a well-structured business plan is quintessential. Not only does it help you proposition partners & investors, but it also helps you face essential requirements to help you ensure your butcher shop business takes off without hiccups.
Select an Appropriate Location
The location of your business, nearby competitors, footfall in the area, and vehicular traffic nearby can all be essential determinants of your meat shop's business. The location directly influences the number of customers you can reach. It is important to select a spacious location that receives an ample amount of both vehicular and pedestrian traffic. You also need to factor in space for your shipments to be unloaded when starting a butcher shop, as shipments are a daily affair in the business. Avoid locations with existing butcher shops, grocery stores, and supermarkets. These establishments will pose stiff competition to your business and dull customer footfall.
Secure Loans & Funding
Having a complete business plan and a prospective location will help you approach financiers and investors to help you get funded. Starting a butcher shop also involves factoring in investment costs and figuring out financial options. Savings, small loans, crowdfunding, commercial loans, and investors are potential sources of money to help get your butcher shop project rolling. Don't forget to look for low-interest rates on loans, and save up money for down payments.
Acquire the Necessary Permits
Applying to and acquiring several permits is essential to know how to start a meat shop business. These documents will help you prove the legality of your establishment while ensuring all transactions are on paper and transparent with the tax authorities. A health permit, business license, seller's permit, employee identification number, retailing license, and a meat shop license are the most important documents for a butcher shop set-up.
Procure Equipment
Producing attractive cuts of meat is an art, and butchering directly depends on the quality of the equipment along with the butcher's innate talent and training. Starting a butcher shop will require you to procure a range of equipment to help your staff go about their day processing meat. A small list of essential butcher shop equipment includes:
Worktables, counters, carts & dollies

Butcher knives & knife sharpeners

Food processors & meat grinders

Weighing machines

Packaging machines

Personnel protective equipment

Smokers & dryers

Trays & cans

Plastic packaging material
Marketing and Opening
The final step in learning how to open a butcher shop involves understanding precise and effective marketing strategies. You can use both print and digital media to help you market your business. Offering attractive prices and discounts for the opening week can help promote your business. Incorporating methods like having an opening ceremony and sale can also help customers get to know your business better. Endorsing a loyalty program and rewarding customer purchases can help improve word-of-mouth marketing, subsequently improving sales and customer satisfaction.
Starting a butcher shop business might be a challenging task, however, the payoffs are equally attractive. Thanks to the popularity of meat delicacies, the demand for it is set to remain, providing you with a great business prospect that can help you turn over a substantial amount in profits. Focusing on quality, marketing, and a unique selling proposition can help your meat shop takeoff in no time, providing both you and your customers with a fulfilling business relationship.